Facebook's latest diversity report shows little change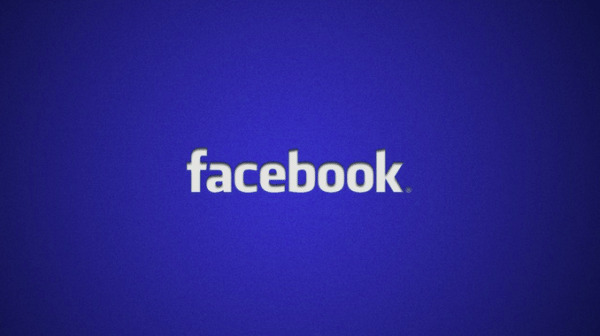 Facebook has introduced its latest diversity report, which details information on its own workforce. There has been little change over last year, unfortunately, showing mostly the same numbers we saw in summer 2014 — something that doesn't fit well with the social network's diversity goals. Facebook reported its initial diversity numbers in 2014, as did many other big name businesses in the industry. Said the social network's Global Director of Diversity Maxine Williams, "Having a diverse workforce is not only the right thing to do — it's the smart thing to do for our business."
With this latest report, we see that there have been some positive changes, but that those changes are "modest", says Facebook — and that's a generous way to put it. Comparing this with last year's numbers, we see that the overall global worker gender percentages have shifted 1-percent lower for men, and 1-percent higher for women.
Still, the social network has detailed different methods it is taking to try to increase its diversity numbers, and that includes a pilot for what it calls its "diverse slate approach", which involves giving hiring managers applications for one (or more) "qualified candidate who is a member of an underrepresented group".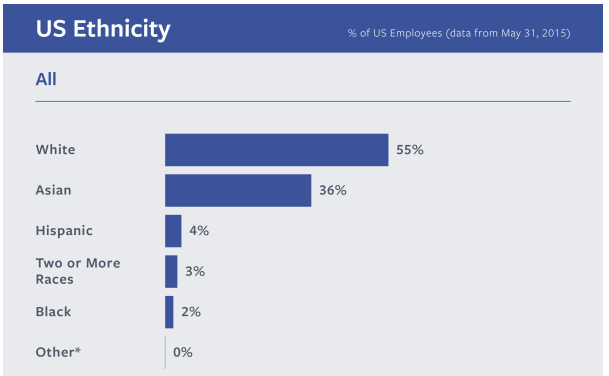 As far as the numbers go, we see that overall Facebook's global workers are 68-percent men, with that number reaching 84-percent in "Tech" and dropping to 48-percent in "Non-Tech". Senior Leadership has the highest percentage at 77-percent.
Ethnicity, meanwhile, is detailed for the US workers in particular, and shows 55-percent white overall, with asian being the second highest at 36-percent and hispanic next at 4-percent.
SOURCE: Facebook