Facebook wants advertisers to pay $1m a day to display their video ads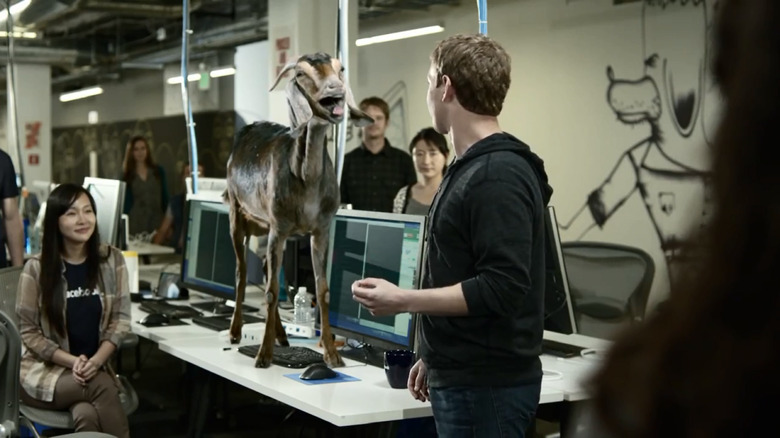 Facebook is gearing up to launch video ads on its network come this summer. The ads are expected to arrive in June or July, and Ad Age reports that there will be 4 slots, each slot costing around $1 million daily for advertisers to use. While Facebook has yet to decide on what video ad format it wants to use, sources have told Ad Age that Facebook has conferred with 3 executives about the new product.
Facebook will make these video ads targeted towards specific users. There is a category for women over 30, women under 30, men over 30, and men under 30. Each ad will be about 15 seconds long, and users will only see a maximum of 3 ads per day. The ads will be on auto-play mode, and will either cover the entirety of the user's Facebook page, be smaller ads located on a corner of your Facebook feed, or be something else entirely. The video ads will also be implemented onto Facebook Mobile.
If Facebook is successful in getting advertisers to pay the elaborate fee, it can generate at least $120 million a month and $1.44 billion a year. It's speculated that Facebook wants to target those in the TV industry who have a huge budget for advertising. One executive who was briefed on the new product, however, says that the current price tag will most likely deter many advertisers, and would most likely spark outrage among Facebook's users.
Launching video ad units on its social network, while may generate a massive amount of revenue for Facebook, will not be well-received by its users. Facebook users want to quickly get into their Facebook feed, check out any new status updates, message a few friends, and get out. Having to close out of Facebook's video ads, or worse, be required to sit through a 15 second ad will anger a lot of people. But as we know, Facebook's main goal is to generate as much revenue as possible.
[via Ad Age]