Facebook Updates Messenger For Android, Adds VoIP For Canadian Users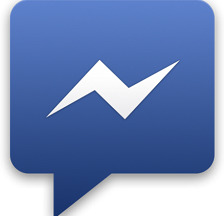 Facebook has updated its Messenger for Android app, adding VoIP calls for its Canadian users. This is a further rollout of the feature we saw back in January, with iOS users in the United States currently having access to the feature. In addition, version 2.3 also brings with it some other updates, including the ability to name a group from a conversation.
With this update, Android users in Canada can make free VoIP calls via Messenger to other other users in Canada, as well as iOS users in the US. This is performed by using your smartphone's data plan, meaning users won't be gobbling up their plan minutes, something that will be especially appealing to those who barely use up their minutes every month, or who's most frequent conversations take place with others who use Facebook.
In addition, other updates for Messenger for Android include updates to its group conversation feature. Aside from the newly added ability to name a group from a conversation, users can also pull up group chats easily now by swiping left across the screen to see them in the app's sidebar. Finally, group convos can also be accessed by searching for a friend who is part of them, or by searching for the groups' names.
Aside from that, Facebook lists "other improvements and bug fixes" on the Google Play Store's "What's New" page, but doesn't specify what those changes and improvements are. Messenger for Android is available for Android versions 2.2 and higher, coming in at a reasonable 9.5MB in size. You can grab it now from your computer or handset from the Play Store.
[via TechCrunch]