Facebook update adds new user protections for profile pictures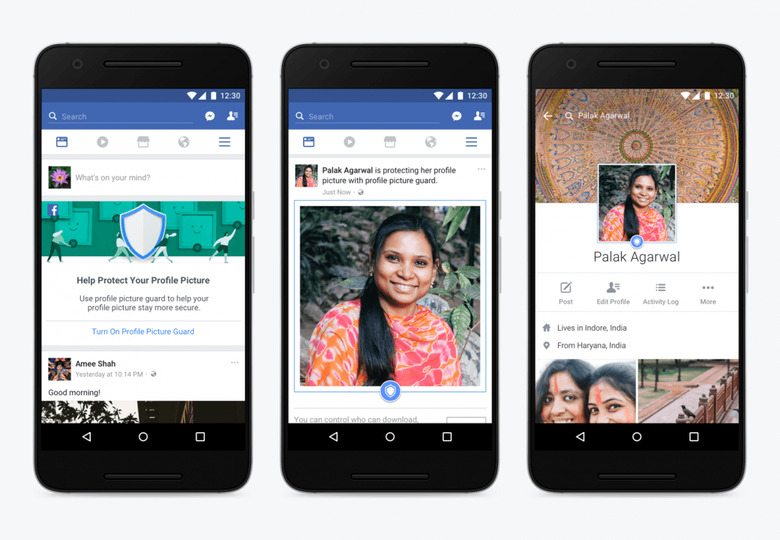 As part of an effort to focus on what people in individual countries expect of Facebook, today the company announced new controls for users in India. These controls almost entirely concern profile pictures, allowing users to control who can download them, tag themselves in them, or even screenshot them. The hope is that more people will feel comfortable uploading profile pictures, thus helping grow that aspect of community.
After all, unless you set your profile to be entirely private, most anyone can still see (and potentially download) your profile picture. "In our research with people and safety organizations in India, we've heard that some women choose not to share profile pictures that include their faces anywhere on the internet because they're concerned about what may happen to their photos," Facebook wrote in a blog post today.
So, what's Facebook doing to help women in India feel safer about the prospect of uploading a profile picture? It's rolling out an optional profile picture guard. With this guard in place, people won't be able to download or share your profile picture anymore, so even though they'll still be able to view it, they won't be able to do much with it.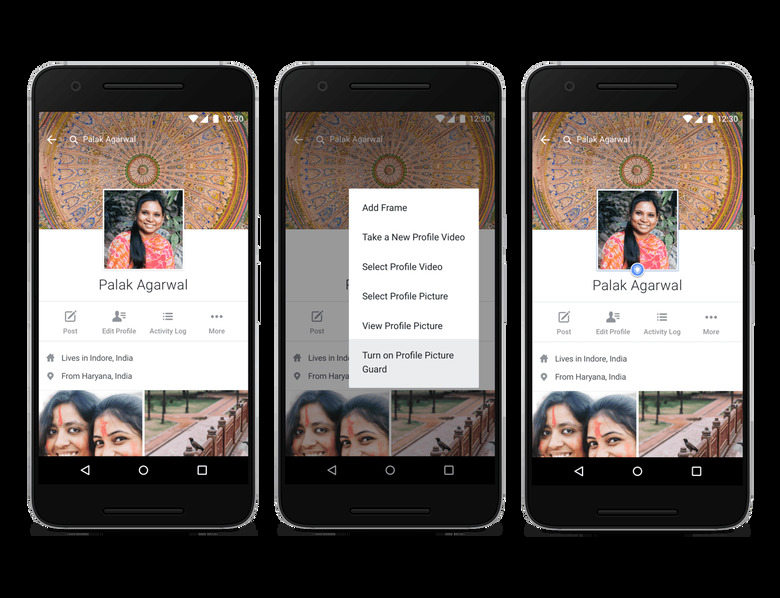 These protections also prevent anyone who isn't your friend from tagging anyone else in your profile picture, and in the case of Android users, stops them from even taking a screenshot of the image. When you turn the guard on, your profile picture will be surrounded with a blue border and the image of a shield, letting you know that these protections are active.
Facebook is also rolling out new overlays that you can add to your profile picture, citing its own research which shows that people are 75% less likely to copy an image that has an additional layer of design. The designs come from Jessica Singh, an illustrator who "took inspiration from traditional Indian textile designs such as bandhani and kantha," in making them. In practice, they almost look like a watermark you'd find on a stock photo site or something along those lines.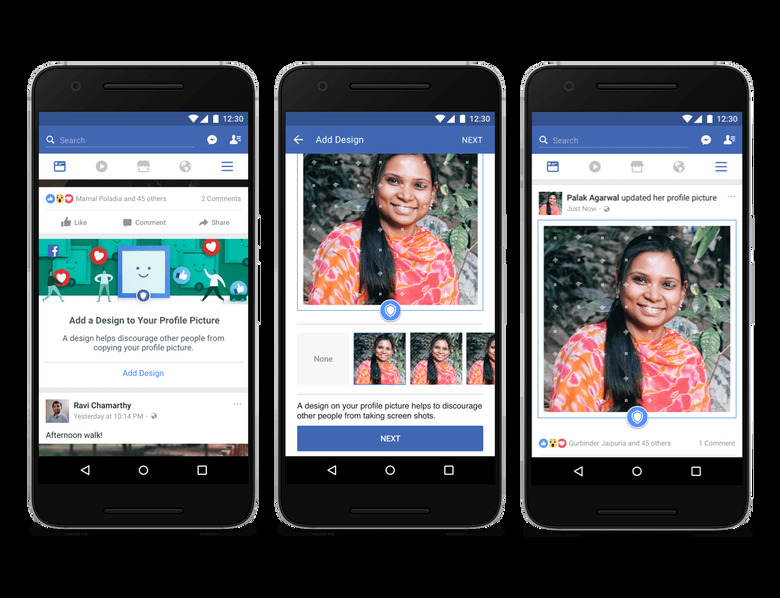 These new profile picture guards are only rolling out in India for now, but Facebook plans to bring them to other regions depending on the feedback it receives. We're not sure what those other regions are just yet, but considering that privacy is important to people worldwide, it'd be nice to see these controls launch on a global scale. Would you turn on these guards if Facebook implemented them outside of India? Head down to the comments section and let us know!
SOURCE: Facebook