Facebook unblocking bug broke privacy settings for 800k people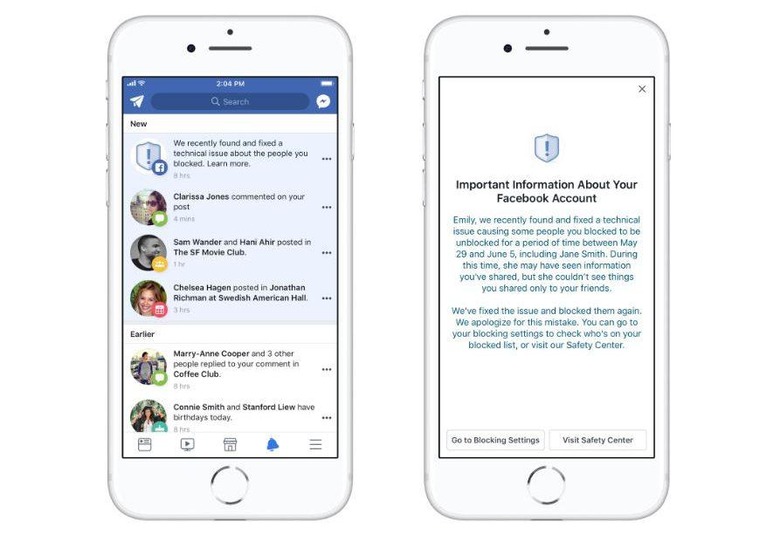 Bugs are just part of the development process, and today, Facebook has the distinct displeasure of detailing one that could have affected as many as 800,000 users. As it turns out, Facebook has discovered a bug that potentially unblocked some of the people you've decided you never want to hear from again. Considering how many people are on Facebook these days, the block option pretty much becomes a necessity, so having a bug that negates it is definitely not a good thing.
In a post to the Facebook Newsroom today, the company offered apologies to users who may have been affected by the bug. It explains that the bug was active between May 29 and June 5, which is when it was discovered and patched. The company also detailed just what the bug did and what content previously blocked people may have been able to see.
When you block a friend on Facebook, they're immediately removed from your friend list, and Facebook says that this bug "did not reinstate any friend connections that had been severed." They also wouldn't be able to see any content you shared with only the people on your friends list, though it's possible they could have seen posts that were public or shared with friends of friends.
In most cases – 83% of them, according to Facebook – users affected by this bug only had one person unintentionally unblocked. It's also possible that those temporarily unblocked users could have contacted the people who blocked them through Messenger. If you received an unsavory message from someone you could have sworn you blocked, then, at least now we know why they were able to get in touch.
Anyone who was affected by this bug will receive a notification the next time they log into Facebook. Even though all of the broken blocks should have been reverted to their original state when the bug was fixed, Facebook is still encouraging users to check their block lists to make sure everything is in order. It's good that Facebook managed to discover and fix the bug relatively quickly, but it also comes at a time where the company is facing a lot of criticism over its commitment (or lack thereof) to user privacy. In any case, be sure to check for that notification to see if you were one of the many users affected by this issue.