Facebook testing out profile tags feature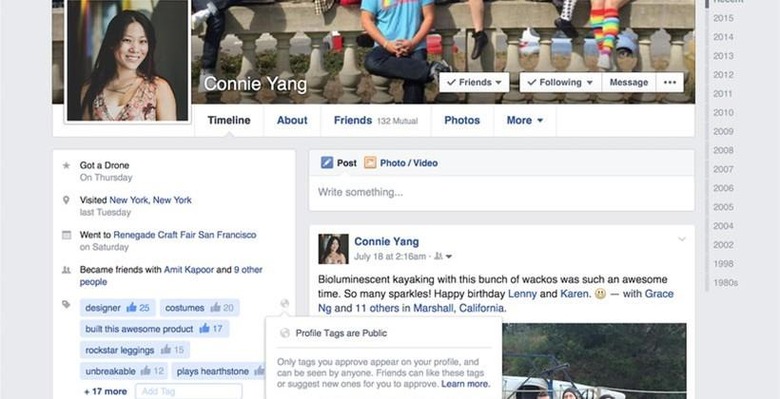 Facebook is in the process of testing out a new feature on some user accounts that allows you to tag your profile with things you are into. Facebook says that Profile Tags are creative tools that allow the owner of the profile and friends to tag things that describe the person who owns the account. The profile owner must approve any tags that friends add before they are shown to others.
That last bit is good news and will keep your profile from being tagged with weirdness that your friends think is funny. The tags are free form allowing you to tag anything you want on your profile and tags can also contain emojis.
When friends add tags to a profile, the user is notified of the tags and if declined, the tags disappear forever. Once you add tags or approve tags that others add, those tags will show up in order based on the number of likes they receive.
Facebook appears to have pulled Profile Tags from a similar feature that is popular on LinkedIn. Don't bother running to see if your profile has the tags feature, Facebook says the test is only taking place in New Zealand. It's unclear when Profile Tags might roll out to other countries.
SOURCE: The Verge