Facebook takes down dozens of IRA-controlled accounts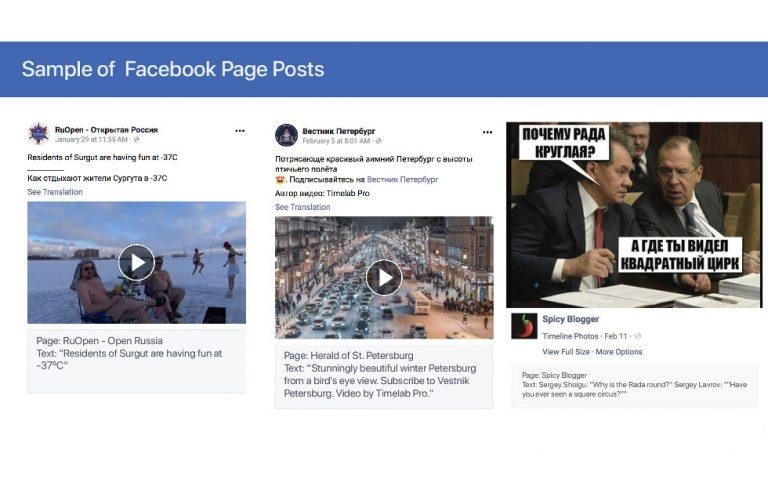 Facebook has been burned and it is burning others in turn. And wherever there is fire, there will always be damages on either side. Facebook has just announced what is probably its boldest and biggest fake accounts takedown. And while 270 or so accounts pales in comparison to the thousands it already removed, it's the source of the accounts that makes it such a big move. Facebook has taken down most, but probably not all, accounts and pages connected to the Russian Internet Research Agency, the notorious Internet troll factory blamed for manipulating the outcome of the 2016 US presidential elections.
Facebook has been accused of aiding that manipulation, knowingly or otherwise. Facebook, however, is really only the vehicle and means. The source, many contend, is the IRA. Alleged to be a state-sponsored organization, the IRA is notorious for creating fake accounts, fake pages, fake comments, fake everything to steer people towards a certain view or belief that ultimately benefits the Russian government.
It's the creation of those fake accounts that Facebook will most likely cite as the technical and legal reason for taking down those accounts. To show a semblance impartiality, the social network says it took down accounts not based on their content but simply because of the fact they were made or controlled by the IRA. Some of those accounts posted what seemed to be legitimate and non-political news.
How did Facebook determine the ownership of those fake accounts? That's part of the company's secret sauce, which naturally includes both AI and sleuthing, which is why it says it took months to arrive at those numbers. Facebook says it has removed 70 Facebook accounts, 138 Facebook Pages, and 65 Instagram accounts, all of them controlled by the IRA. And just to be clear that it wasn't singling out Russia, CEO Mark Zuckerberg also revealed it took down 30,000 fake accounts before the 2017 French presidential elections as well as in 2017 German elections and last year's US Senate Alabama special election.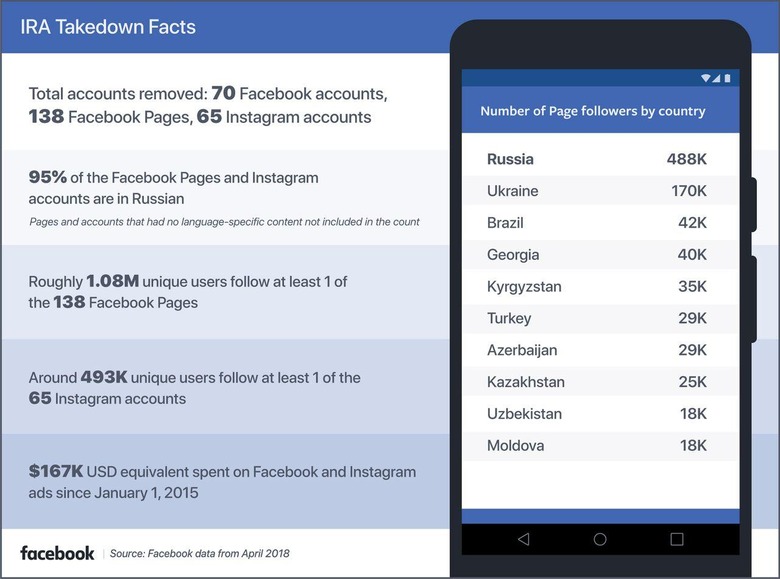 Of course, this is Facebook's way of trying to do damage control after the fact, which is too late to change any of those facts. It has been putting out statement after statement about the changes it is making concerning security, privacy, and authenticity, but it will still have to face the music over its more direct involvement in many of the scandals it faces.