Facebook Speeds To Slow A Bit During HTTPS Transition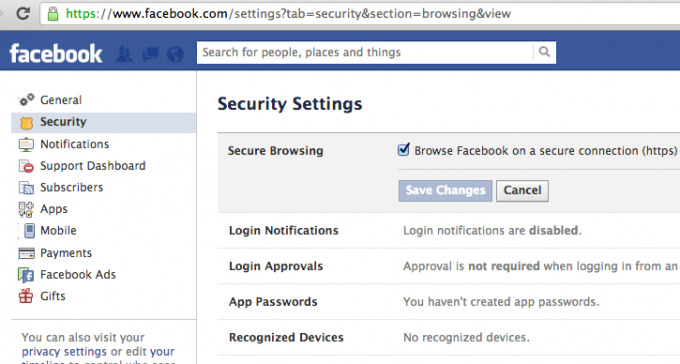 Security is a paramount issue surrounding Facebook, with the company regularly tweaking its security settings, sometimes to the chagrin of users. The social network began implementing changes to its infrastructure years ago with the goal in mind of eventually transitioning all users to HTTPS connection. The change is opt-out, and has the potential to cause a tad slow down in speeds.
Facebook began rolling out the transition to HTTPS for users in North America this past week, and will do so for users in the rest of the world soon. The transition was announced in 2011. Said the social network via its Developers blog, "We feel that HTTPS is an essential option to protect the security of Facebook accounts, and since Apps on Facebook are an important part of the site, support for HTTPS in your app is critical to ensure user security."
HTTPS security has been utilized during the login process, helping keep usernames and passwords safe. Back in January of 2011, the company then began allowing users to opt in to HTTPS browsing, but did so with a warning. "Encrypted pages take longer to load, so you may notice Facebook is slower using HTTPs."
Users can choose to opt-out of using encrypted browsing once it is implemented if they don't feel it is necessary, or don't want to deal with the slightly reduced browsing speeds. You can access the opt-out setting by going into "Account Settings," then choosing "Settings" on the left-side menu. Click "Edit" next to Secure Browsing and uncheck the box.
[via Tech Crunch]