Whenever disaster, whether natural or man-caused, strikes, people, especially the young, usually take to social media for updates on themselves or on others. Realizing that there really is no stopping this growing trend, Facebook has decided, for better or for worse, to turn that into a tool that will hopefully not just assuage your worried family and friends but could also be used for rescue. Safety Check is that tool and, like anything on Facebook, all it needs is your thumbs up, or in this case, your "I'm Safe" button.
Despite sometimes funny, sometimes unbelievable anecdotes of people Tweeting first before running for their lives, social networks do have a good side when used in a proper way. Where traditional modes of communication are unavailable, smartphones and social media have become the way that people say they're fine or try to look for kin and friends that might not be fine. Trying to exercise that new found power responsibly, Facebook has tried to develop tools to aid search and rescue during those instances, tools that have now taken its final shape in the form of Safety Check.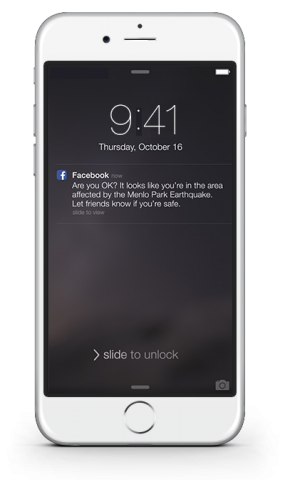 Using Safety Check seems to be quite simple and doesn't deviate from normal Facebook interactions. Which is good since, in a time of disaster, the last thing you need is to think of how something works. And, let's face it, for many, using Facebook has become second nature. When a natural disaster happens and Safety Check is activated, Facebook will try to determine your location based on your profile, location (if you've enabled the Nearby Friends feature), or your IP address. If it sees that you are in the affected area, it will ask you if you are safe. If you think Facebook got your location wrong, you can also tell it so. Of course, you can, and should, indicate if you're safe.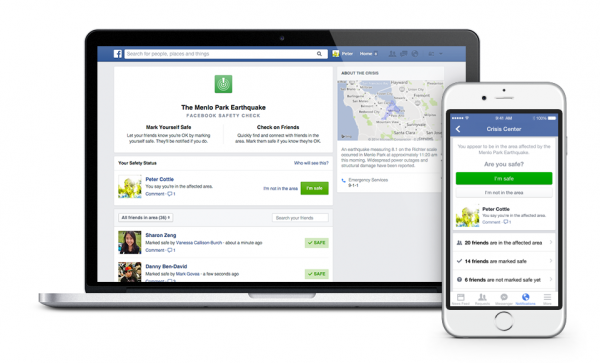 As to privacy concerns, Facebook says that only friends will be able see your safety status on your news feed. Clicking or tapping on that will take you to the Safety Check bookmark to show other friends who may also be in the affected area. Curiously, the tool allows others to mark you as safe, which might be a strange ability in some instances, especially considering how disasters also brings out pranksters and miscreants.
Safety Check isn't out yet, but Facebook promises that it will soon roll out not only globally but to all platforms, whether they be Android, iOS, desktop, or even feature phones.
SOURCE: Facebook