Facebook reveals Preventative Health tool with checkup reminders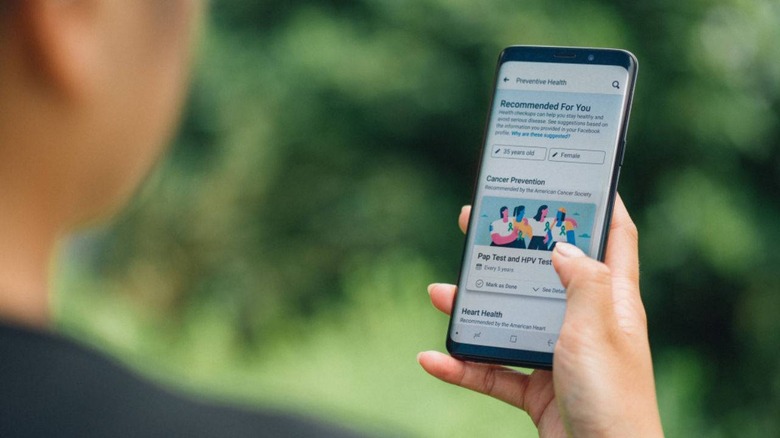 Facebook has introduced a new tool called Preventative Health that it presents as a way for users to better manage their healthcare. Preventative Health enables users to set reminders, schedule tests, access health-related resources, and more. According to Facebook, it has kicked things off with a focus on the two biggest causes of death in the US: cancer and heart disease.
The Preventative Health tool enables users in the United States to view recommended healthcare checkups based on their age and sex, according to the company, though this info is only available in the company's mobile app. The recommendations are sourced from health organizations like the American Heart Association.
In addition to checkup recommendations, the tool shows reminders for things like getting the seasonal flu shot. Users have the ability to set their own reminders related to scheduling future tests and to check them as completed when applicable. Beyond that, users can also share the recommendation with friends in order to enhance awareness.
Beyond recommendations and reminders, the Preventative Health tool also includes a search function for finding Federally Qualified Health Centers nearby, an option for people who don't have health care or anyone located in an underserved area where a doctor's appointment may not be readily available.
Addressing what is sure to be a big question for many users, Facebook says that 'privacy matters' and that it doesn't get access to any test results. As well, Facebook says it won't share user activity related to Preventative Health with third parties like insurance companies; advertisements likewise will not be based on info used in this tool.