Facebook, RED reveal Manifold 360-degree camera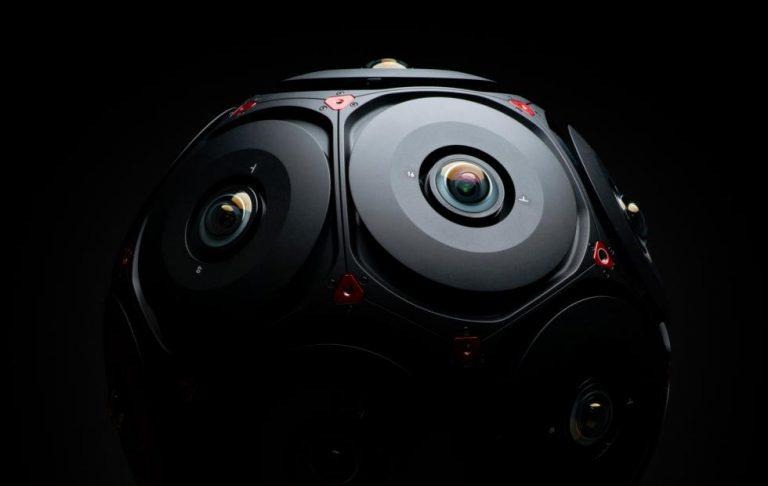 Facebook may be in trouble for dipping its hands into too many things but it isn't backing out from its mission of being at the center of modern life. And quite literally too. Envisioning a future where VR and 360-degree content is the norm (which is why it acquired Oculus), Facebook has partnered with pro camera maker RED Digital Cinema to develop the Manifold camera that will sit at the center of where the action happens to record everything in clear detail from all angles to be delivered to your VR-capable headset. Preferably an Oculus Rift, Go, or Quest.
Its design could give you cyberpunk-themed nightmares or make your recall how Nokia (the real Nokia, not HMD Global) tried and failed with the exact same idea. But while the uber expensive Nokia OZO only had 8 cameras, the probably even more uber expensive Manifold has 16.
Yes, there are 16 RED Helium 8K sensors with custom Schneider 8 mm f/4.0 180-degree fisheye lenses. These are all arranged so that Manifold can capture data in full 360-degree 6DoF, or six degrees of freedom. With RED's expertise in image sensors and Facebook's claims of industry-leading depth estimation technology, the Manifold camera is promised to deliver "high-quality video bursting with enhanced volumetric detail and movement."
It won't happen by magic, though. You will still need to post-process that raw 8K 60 fps footage. That's why Facebook and RED are working not just on a camera but on an end-to-end solution for 360-degree 3D video capture. One end of that solution involves partnering with Adobe, Foundry, and OTOY for their toolset.
How much will Manifold cost? With the Nokia OZO's final price of $25,000, you can probably guess it's going to be something only pros can afford. And it's no surprise since Facebook is targeting creators and studios in crafting the future content that it bets will be the next big thing in the entertainment industry.