Facebook quietly developing impersonation security alerts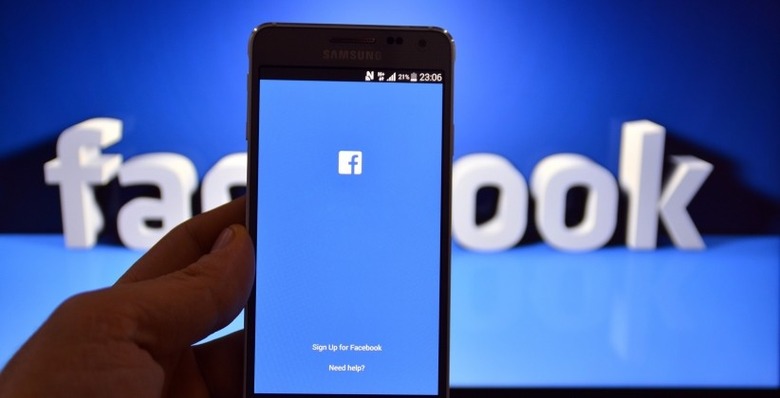 Most people have had to deal with an online bully at one point or another, but the harassment usually comes in the form of unwanted messages, whether they're replies to tweets or comments on statues. Less common but no less problematic are online impersonations, a more involved form of online bullying in which one person creates an account pretending to be another person. Such actions can range from annoying to career-destroying, and now Facebook's creating a tool to prevent it altogether.
According to Mashable, Facebook is testing a tool that will alert users when someone is trying to impersonate them, sending the user a link to the impersonator's profile. The notified user will have to review the profile and, if it is indeed an impersonation, flag it so that Facebook can take it down.
The scanning and notifying is done as part of Facebook's automated processes, but once a user flags a profile as being an impersonation, a flesh-and-blood Facebook user will review it before a final action is taken. The feature has reportedly been in the pipeline since this past November, and it is said to already be alive for about 75-percent of Facebook users around the world.
In a statement to Mashable, Facebook Head of Global Safety, Antigone Davis, said:
We heard feedback prior to the roundtables and also at the roundtables that this was a point of concern for women. And it's a real point of concern for some women in certain regions of the world where it [impersonation] may have certain cultural or social ramifications.
The move is part of Facebook's safety and privacy efforts, and one particularly poised toward making female users more comfortable on the social network. This isn't the end of Facebook's upcoming safety features, though. The company is said to be working on a pair of other features, one that involves reporting intimate adult images that were posted without permission, and the other being a checkup tool specifically for one's photos. Facebook previously rolled out privacy checkups to help make users aware of their privacy settings.
Users are already able to report such intimate photos, but the upcoming feature will add the option of ID'ing one's self as being in the photo. If a person does so, the feature may pull up resources for dealing with the issue both mentally and legally. A manual review of the photo[s] will also be take place. Both of these features are in testing.
SOURCE: Mashable