Facebook Project Spartan HTML5 Drive To Miss F8 Tip Insiders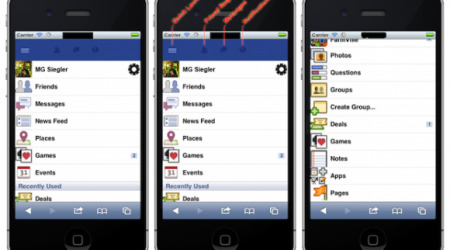 Facebook's Project Spartan will not make its debut at the social network's f8 conference, it's suggested, with the broad-reaching HTML5 venture instead expected to launch later in September or in early October. The slight delay from earlier rumors is down to Facebook's decision to extend Project Spartan to support the Android browser along with desktop browsers, TechCrunch reports, rather than solely the iOS browser on the iPhone and iPad as originally intended. Now, the project is expected to launch at a separate event a week or two following f8.
Intended as an extensive challenge to Google and, although the Cupertino company is believed to be partly involved with its development, Apple's own app dominance in mobile, Project Spartan is tipped as the social network's browser-based app and services proposition. Third-party software would be coded in HTML5 and wrapped in a Facebook social shell, supporting paid functionality using Facebook Credits.
Developers involved in the project – said to include Farmville-creator Zynga among others – had originally been told to finalize their showcases for July, but Facebook's decision to broaden its browser support has extended that timeline somewhat. The company is supposedly "worried that the project is so ambitious and the ramifications of it will be so large that ... it may overwhelm some of their other big announcements at their event."
Those other announcements are said to include a broader number of buttons, with "Read", "Listened", "Watched" and "Want" all tipped to join "Like" across sites. That would allow Facebook to extend its Newsfeed in a more granular fashion.