Facebook Professional Services encroaches into Yelp, Foursquare territory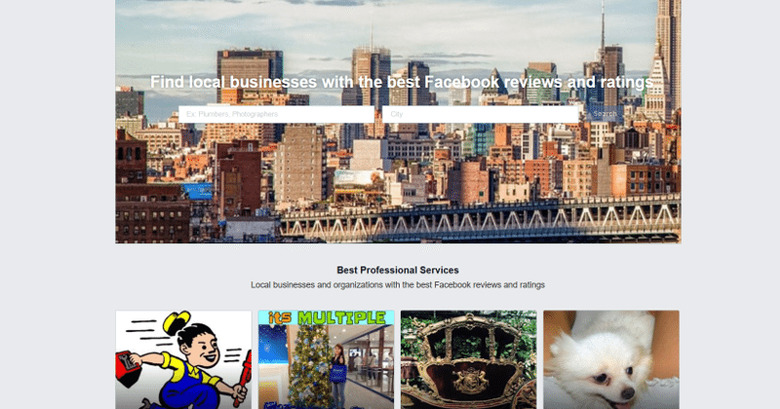 The Internet has replaced the ancient yellow pages. Not convinced? Just take a gander at how many Web services there are that try to let you search for a service or an establishment. Need a plumber? Check. Need to call a restaurant? Double check. But Internet services can provide more than what static paper can contain, like more detailed information and even customer reviews. That is the kind of convergence of information that Facebook is trying to harness with a prematurely outed "Professional Services" website that aims to connect netizens with the business they are looking for.
If that idea sounds familiar, you might have already heard of or even use services like Yelp or Foursquare, some of the more established names in this market. So yes, Facebook is trying to take a bite out of that pie. And it certainly isn't the only one to do so. Both Google and Amazon have launched something similar just this year.
One key difference, however, is that Facebook isn't just focusing on home and utility services like Google and Amazon. Indeed, it is more like Yelp, which covers a wide gamut of establishments. In fact, any business that has a Business Page on Facebook will most likely show up in this new Professional Services site.
The website itself is simple and spartan, not so different from regular Facebook pages aside from the lack of a profile picture on the side. At the very top is a skyline photo of the user's city, at least as his or her profile info indicate. From here you can immediately search for anything you need or want. Or you can opt to explore the various categories of services listed. Results are presented not unlike any Facebook search, with boxes giving basic information like a short description, address, contact information, and business hours. One can also quickly jump into the business' customer reviews.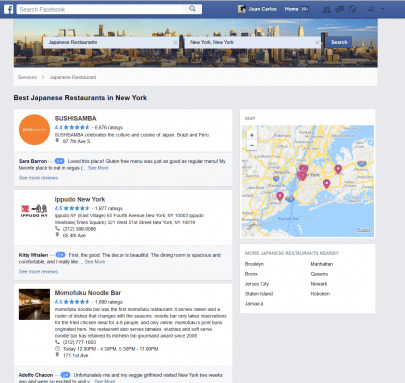 Facebook Professional Services has been official acknowledged as a real thing but it isn't officially being launched yet, despite already leaked in almost its entirety. The site is also available only on the desktop version of Facebook and the social networking giant has not given any hints on when it plans to officially roll it out.
VIA: Search Engine Land