Facebook privacy poll closes (turns out you didn't care about privacy)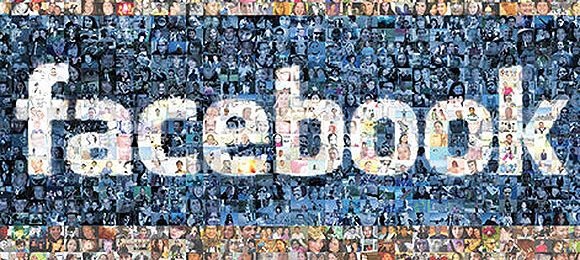 Facebook's user poll on data privacy issues has closed with only a tiny percentage of the site's users actually taking the time to vote, despite the potential for the social site to increase personal information sharing with third-parties. The vote, which opened on December 3, saw around 669,000 users cast their opinion, the BBC reports, approximately 0.06-percent of the billion-plus membership Facebook claims.
Unsurprisingly, that falls considerably short of the number required to get Facebook to consider changing its privacy strategy. In fact, it would have required "more than 30 percent of all active registered users" before the vote was considered binding.
Despite Facebook's rapid growth, it seems the number of users who actually care about data privacy – or understand it – has remained stale. In fact, the number of those participating in the vote has hardly changed from the last significant polling on privacy matters, back when 665,654 voted out of a possible 200m.
"The Facebook Site Governance vote is now closed. Thank you for your participation" Facebook wrote on its Site Governance page. "We will be announcing the results and the next steps regarding the governance process shortly, so check back soon."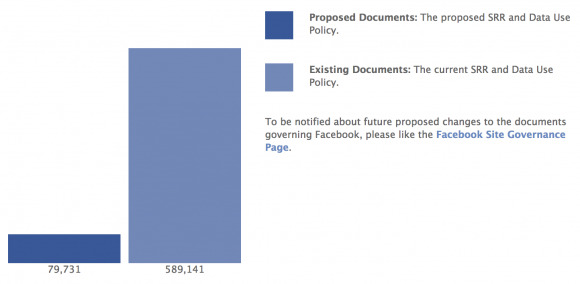 Of those that did vote, the overwhelming preference was that Facebook should retain its existing data use policies. 589,141 voted in favor of that, versus 79,731 in favor of the proposed policies.
Facebook's goal has been to persuade users that it's okay to sell demographic data to external advertising providers, creating a new income stream in the process and leveraging the huge number of users that regularly access the site. "Facebook's traffic is so great now that an external ad network might increase their revenues by 2x or so" one analyst suggested having reviewed the plans.
Still in question is whether Facebook users were made sufficiently aware that the privacy vote – which lasted seven days – was even taking place. A spate of users posting a personal copyright notice to their profile pages – despite it having no legal founding - suggests that there are plenty of people concerned about their data, but misinformed about how to manage it.