Facebook Premium Accounts coming says Telsyte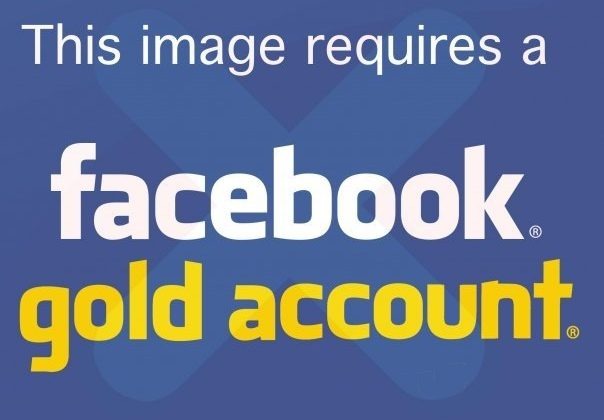 A subscription service may be in Facebook's cash-grabbing future if Australian analyst group Telsyte are to be believed. Speaking with News.com.au, the group via analyst Foad Fadaghi noted changes that may well be coming soon to the group that this week posted its Initial Public Offering looking for a bump in the money market in more ways than one. Better mobile apps, more invasive advertising, and "Facebook Premium" may all be on the plate for you social networkers out there inside the coming months or years.
In a Premium service, Fadaghi notes that he expects Facebook to offer up services that lesser companies simply cannot. That said, he also expects that Facebook won't be going Premium anytime soon, just so long as the competition remains in-tact. He also mentions Google+ as a good source for keeping the competition strong enough that no one social network dominates the entire landscape. He spoke thusly:
"In the app space you will see a lot more in-app advertising, purchases and subscriptions. That whole ecosystem will keep growing. It already represents a significant portion of Facebook revenue, so that side of the business can definitely grow a lot more. The challenge is companies such Google+ will provide similar services, but are likely not to charge because they are less powerful in the social networking space. As long as there is competition, social networking sites will remain free to consumers." – Fadaghi
Facebook is also setting itself up to get much better support in their mobile applications. The group will soon move a bit past the individual users and focus on businesses in not only the desktop-based browser-based site, but the mobile applications made officially by Facebook as well. Advertising will also be on the rise with more content driven or invasive methods for getting into your brain.
There may be more marketing or advertising related products or services that we see develop and come out as investors and shareholders look to make more money from the site. Traditionally social networking websites have had a lot of advertising imagery but haven't been able to get the same high rates as the premium content sites, such as news. So those metrics will come under scrutiny." – Fadaghi
It will be interesting to see the ever so gradual slide from one iteration of the most major social networking sites in the world to other versions of themselves. The advertising world is certainly sliding in on us all, and though a pay-per-use model isn't near reality now for Facebook, you never know about the future.
[via News.AU.COM]