Facebook News challenges Google for aggregator dominance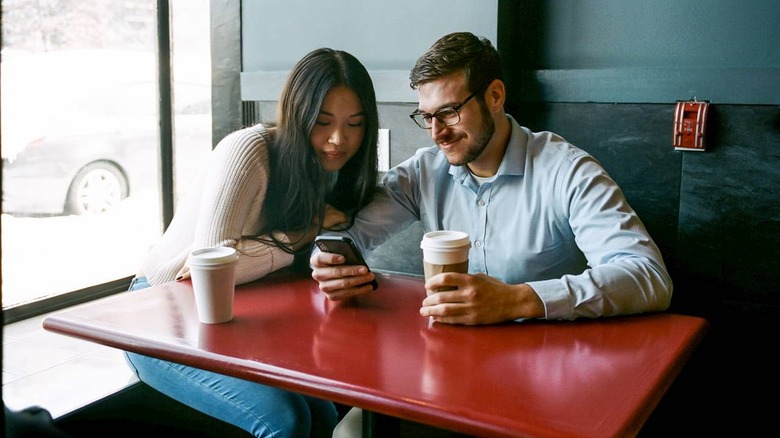 Facebook today announced that it's put a new feature called Facebook News into testing. Facebook News functions mostly as you'd expect a news aggregator to, getting a dedicated section of its own in the Facebook app. That doesn't mean the end of seeing articles in the News Feed – on the contrary, it sounds like the News Feed will work the way it always has, with Facebook News seemingly being positioned as something of a deeper experience.
Facebook says that News is being tested with a "subset of people in the US," though it doesn't explain how many people have it or when we can expect it to roll out to everyone. Campbell Brown, who serves as Facebook's VP of global news partnerships and Mona Sarantakos, the company's product manager of news, wrote in a blog post today that development on Facebook News was started by gathering insight from journalists and publications.
After speaking with them, Facebook created the key features to News, chief among them being the Today's Stories section. Today's Stories will be curated by a team of journalists to highlight original reporting – Facebook says that the team will have editorial independence and "will select stories based on publicly available guidelines," that are listed over at a dedicated website the company has set up for Facebook News.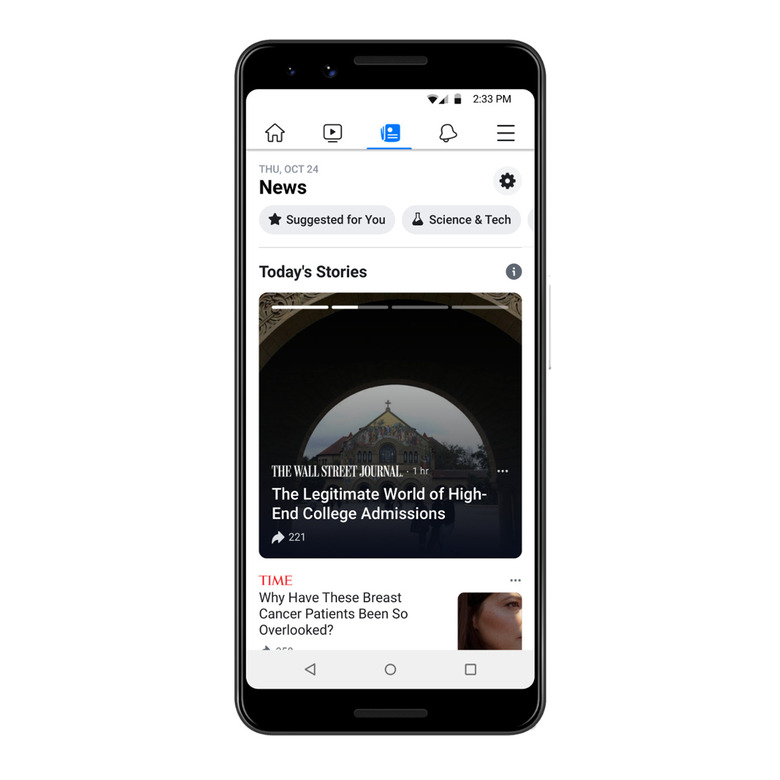 Facebook News will also tap into personalization features and change based on the news that you read and share. It'll be split up into different categories like business, entertainment, health, sports, and science & tech, much like Google News is. Users will also be able to link their paid news subscriptions to Facebook and access those through Facebook News, and finally, users will have access to controls that allow them to hide articles, topics, and publishers that they'd rather not see.
Facebook says that it will feature publishers that cover four categories: general, topical, diverse, and local news. Publishers who want to be included in Facebook News need to first be in the company's News Page Index and need to ensure they're following the company's Publisher Guidelines. Among other things, these Guidelines penalize publishers who push misinformation, with Facebook tapping third-party fact checkers to determine what's accurate and what isn't.
At first, it sounds like local news coverage will be limited to major metropolitan areas around the US, including locations like New York, Los Angeles, and Chicago. Over time, Facebook will add local news from its "Today In" tab, which the company now says covers more than 6,000 towns and cities around the country.
All of this sounds pretty good, but with Facebook being a prime place to spread misinformation, the company might have an uphill battle ahead of it if it wants to be taken seriously as a news aggregator. Then again, it isn't hard to imagine that a lot of people use Facebook as a primary source of news, so a dedicated tab that's at least in part curated by journalists could help ensure that accurate reporting gets more visibility. We'll see what happens from here, and we'll keep you posted on any developments concerning Facebook News.