Facebook Messenger rolls out new Home screen, inbox features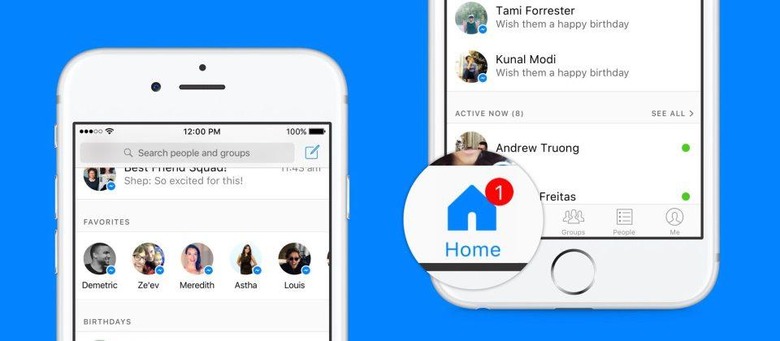 The Facebook Messenger app continues to see updates and changes this week, following the Android version's new support for SMS. The latest version of both the iOS and Android app introduces a Home tab, which, replacing the previous launch screen, basically acts like an inbox for the messaging platform. In addition to a list of recent conversations, this screen will show which contacts are currently online, upcoming birthdays, and the friends you chat with the most.
Facebook's blog post announcing the change explains that the goal of the Home tab is to make it easier and quicker to start conversations with friends, as well as see who's available at the moment. "Up until now, most inbox experiences haven't kept up with the new ways people connect," the company writes.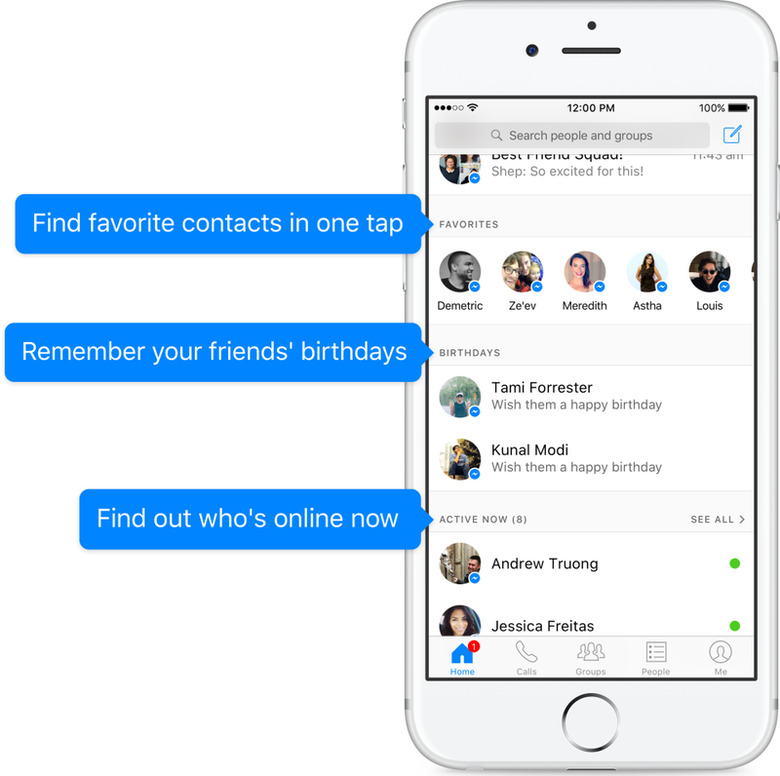 The overall UI for Facebook Messenger has been tweaked as well. The navigation bar with the new Home tab, in addition to calls, contacts, groups, and profile tabs, is now located at the bottom of the screen, with the top being used for a search bar.
Overall, these changes may be minor, but the Home screen should offer a better way of checking on recent conversations and frequent contacts at a glance. The update also highlights Facebook's desire to differentiate Messenger as a different platform than the main social network app.
SOURCE Facebook