Facebook Messenger hits 1 billion downloads on Google Play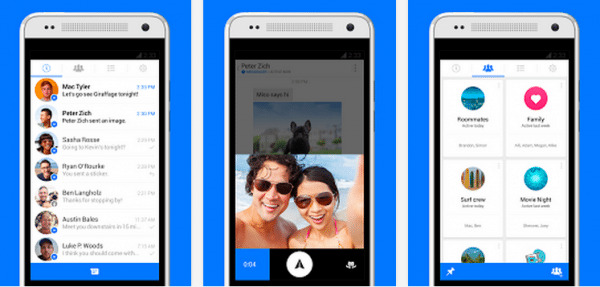 Facebook has reached a big milestone on the Google Play Store, with its Messenger app hitting download numbers rivaled only by Google itself: Facebook Messenger has now been downloaded 1 billion (with a 'b') times on the Play Store. That's three commas in the download number. The app has had its badge on its Android app page updated to show the notable 1 Billion mark, and with it Facebook has managed to (again) enter a realm no other Android app maker (excepting Google, of course) has tread within. Various Google apps, Facebook and WhatsApp have also managed to hit the billion downloads mark.
Facebook's David Marcus called attention to the downloads milestone, posting a screenshot of the new billion-badge on his Facebook page. Said Marcus, "Happy to make it to the very exclusive Android 1 billion+ downloads club."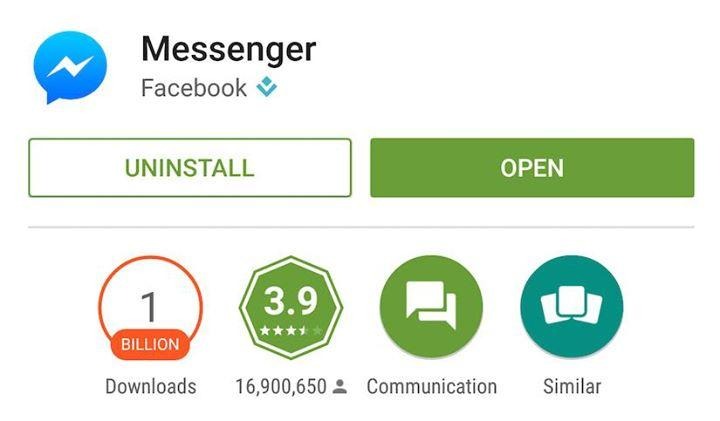 Messenger is becoming an increasingly capable app, with Facebook tacking on features left and right. It has become more than a way to chat with friends — it can be used to make video calls, send and receive money, share files, and more.
Facebook isn't the only app to recently hit such a huge milestone, however – Google Play Books has also reached the billion milestone. Which app will be the next to reach the milestone? No one knows, but it's a good bet it'll be a Google app.
VIA TechCrunch