Facebook Messenger group voice calling starts global rollout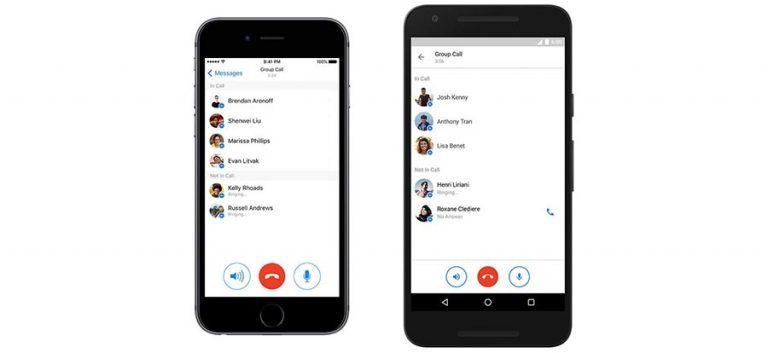 Facebook is rolling out group calling in Messenger across the globe, the company has announced. The feature allows a group of individuals, whether friends, colleagues, or others, to all participate in the same call, expanding the app's usefulness for individuals and businesses alike. Those with the latest version of Messenger should see the feature rolling their way within the next day or so.
The announcement was made this evening by David Marcus, Facebook's Messenger chief and former PayPal boss. Messenger's group calling feature is only for voice calls at this point, so don't plan on having a gaggle of video chats all at once. Up to 50 users can participate in the same voice call at the same time.
To initiate a group call, users will need to tap on the phone icon shown in the screenshot above, then select which Messenger contacts you want to include in the call. You'll know when you have the feature, as the voice icon will appear — according to Marcus, it should start showing up for users in the next 24 hours (as of four hours ago).
The feature will be available to both Android and iOS users — whether group video chats will ever be possible isn't clear, though pulling that off could be tricky regardless. This is merely the latest in a long line of new features added to Messenger — the app can be used to send and receive money, order an Uber car, and even play a basketball game.