Facebook Messenger For Android And iOS Update Heading Out With Texting Functionality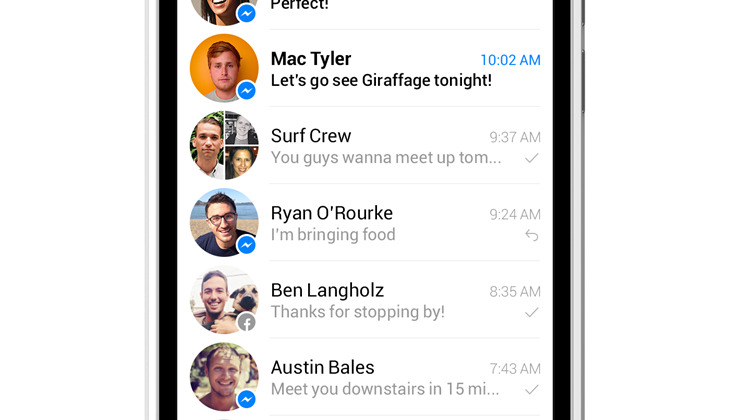 Facebook has been busy testing a new Messenger app for a little while, and now an update is rolling out to both Android and iOS users that brings the new experience. With the updated Messenger comes, most notably, a new design that is streamlined and simplified. New features accompany the updated design, among them being the ability to text contacts.
Facebook had previously introduced this version of Messenger a handful of weeks ago, stating that it was being tested with a "limited number" of Android users. No word was given on when it would be rolling out to a wider population, nor when iOS users would be getting it. Fortunately, both varieties of mobile operating systems are getting it at relatively the same time, and some are already seeing the new interface.
A small blue Messenger icon is now listed next to friends' profile pictures, showing which individuals are also using the Messenger app. This will make it faster to contact them by letting you know they'll see your message through the app immediately. The messaging isn't limited only to Facebook friends, however, with the update also bringing along texting functionality.
Messenger users can now send text messages to their wider lists of contacts, even if they're not on Messenger, by sending the message to their phone number. Before doing this, you will have to confirm your own mobile number, it should be noted. And all of that is rounded out by the new design, which is supposed to make the app easier to navigate, with swiping for recent conversations, for example.
SOURCE: Facebook