Facebook Messenger dark mode now available for all users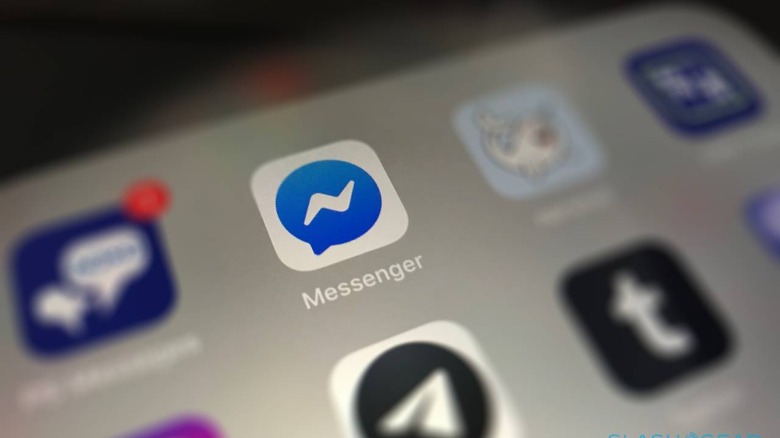 Last month, Facebook released a dark mode for Messenger, but users had to unlock it through an Easter Egg involving the crescent moon emoji. Anyone who missed the news wouldn't have known the dark interface was an option, but that changes today with the universal launch of this frequently requested feature. Facebook Messenger users can now directly enable dark mode, no emojis necessary.
Dark mode is, of course, exactly what it sounds like: a dark interface that eliminates the bright background and other elements, instead replacing them with a black background. It's not the most stylish version of a dark mode we've seen, but it reduces eye strain and gives users the alternative they've been waiting for.
Enabling dark mode is now as simple as opening Messenger's menu. To do this, launch Messenger, then tap your profile image located in the upper left corner of the screen. Now located at the top of the menu directly below the user's name is a new option that reads "Dark Mode." Toggle the feature on to switch to a black background.
Facebook says it designed its dark mode to get rid of the glaring brightness in dark environments without eliminating the app's "contrast and vibrancy." This toggle switch is rolling out to Messenger users around the world starting today, April 15.
A number of companies have embraced dark modes over past months, introducing the color scheme on a number of products — Outlook, Reddit, and Twitter are among the offerings that now include a dark/night mode option.