Facebook Messenger begins testing end-to-end encryption with Secret Conversations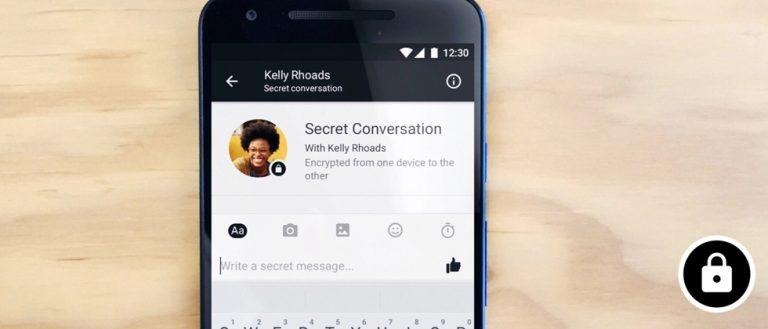 Back at the end of May, we heard that Facebook may be rolling out encryption to Messenger sometime this summer. It looks like that day has arrived, as Facebook has announced that it will be testing end-to-end encryption in Messenger through a new feature called Secret Conversations. Not everyone will have access to Secret Conversations at first, but assuming the tests go well and Facebook doesn't need to make any big changes to the feature, it shouldn't be long before it rolls out to everyone.
With those springtime rumors, we also heard that Facebook would make the feature opt-in when it did eventually arrive, and that appears to be the case. For folks who are selected to test this feature while it's in limited release, Secret Conversations won't be the default option. The reason, Facebook says, is because many people expect their Messenger conversations to carry over between their phone, tablet, and computer, while Secret Conversations can only be read on one device.
Also of note is the fact that many Messenger features won't be available in Secret Conversations. These include the ability to send and receive payments, send videos, and use the GIF keyboard, so don't expect full Messenger functionality if you decide to make use of Facebook's new encryption options. Finally, for those who need an extra level of discretion, the creator of the conversation can set a timer for the discussion, and when that timer is up, the messages will automatically delete.
It's a nice step toward increased privacy on Messenger, and one that Facebook needs if it wants Messenger to become the go-to messaging service for people who currently use WhatsApp or Viber. However, critics have been quick to call out opt-in encryption in the past, and we expect the same to happen with Secret Conversations on Messenger. Facebook says that it will roll out Secret Conversations on a larger scale later this summer, after its testing phase has completed.