Facebook: Messenger Basketball Game Played By Many, Mastered By Few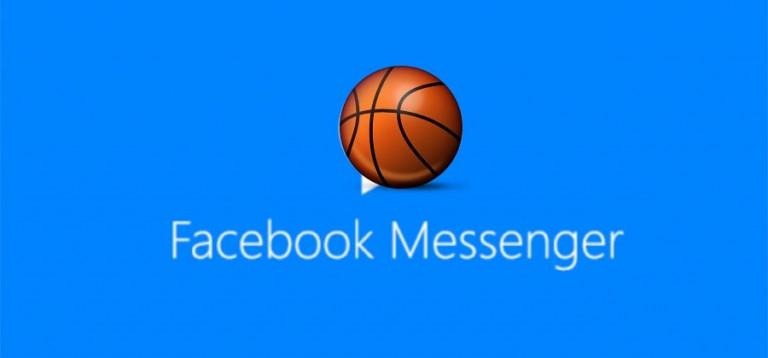 Last month, Facebook updated Messenger with a "hidden" basketball game in honor of March Madness, and now it is back with some stats: as expected, tens of millions of people played the game, which simply involves swiping your finger to flick a basketball into a basket. What wasn't expected, though, is how terrible most of us are at the game. According to the social network, not even 1-percent of users who played reached a "best score" of 30 or more.
Facebook recently revealed stats about the basketball game, which can be accessed by sending someone a basketball emoji in Messenger, then tapping on that emoji. The game was launched on March 17, and during its time has experienced 693 million sessions across 43.7 million players across the globe.
Of course, that's a small percentage of Messenger's hundreds of millions of users, but an even smaller percentage is how many people managed to get more than a few baskets in a row — most people couldn't get past 10 straight baskets, and those who did still rarely managed to reach the 30-points mark.
Roughly 57-percent of the basketball games fells at 10 baskets or less; 33.3-percent of games fell between 11 and 20 baskets; 9-percent between 21 and 30 baskets; 0.82-percent between 31 and 40; and a mere 0.08-percent managed to reach 41 or more baskets.
Finally, gamers in the Philippines clocked the most sessions, with the United States falling in at second, followed by Great Britain, Thailand, and then France. As well, most games were played between 9PM and 11PM in each person's respective time zone.
SOURCE: The Next Web