Facebook Messenger and Instagram are getting AR camera effects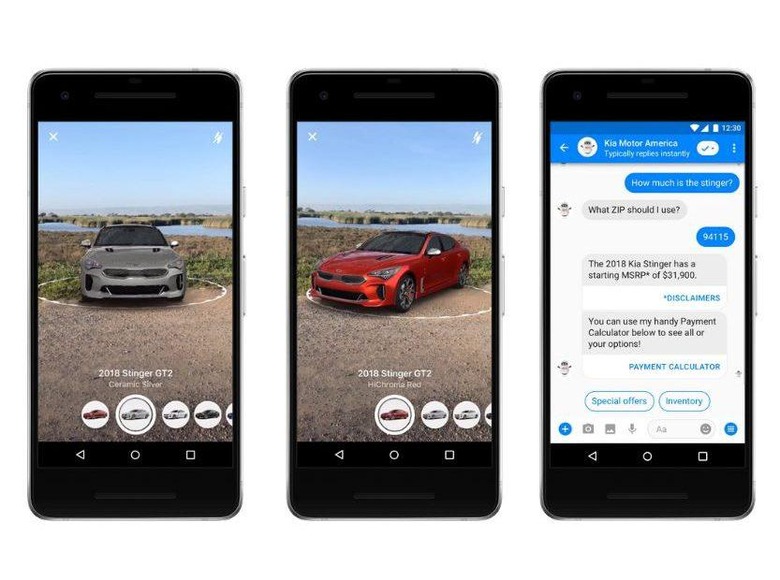 As Facebook CEO Mark Zuckerberg took the stage to kick off 2018's F8 conference today, we knew that augmented reality and virtual reality were going to be big topics. After all, we started the day with the news that the new Oculus Go headset had gone up for pre-order, and the Facebook platform in general has been branching out into VR in recent months. Today we learned about the next step in that process: AR for Messenger and Instagram.
Details on the AR implementation in these apps are fairly slim at the moment, but in short, Facebook is planning to bring AR camera effects to both Messenger and Instagram. On Messenger, it sounds like this functionality might have more of a commercial slant, as Facebook talks about brands implementing these camera effects specifically.
We can probably expect Messenger's AR camera effects to emulate some of the functionality we've seen in other AR apps, then. For instance, Sephora might will its followers to "try on" different shades of makeup using the their camera and Messenger's AR features. Helping customers make shopping decisions seems to be the name of the game here, as early partners for Messenger AR include not only Sephora, but also Nike, ASUS, and Kia. Messenger users will even be able to snap a picture or record video of their AR experience and send it to friends on the platform.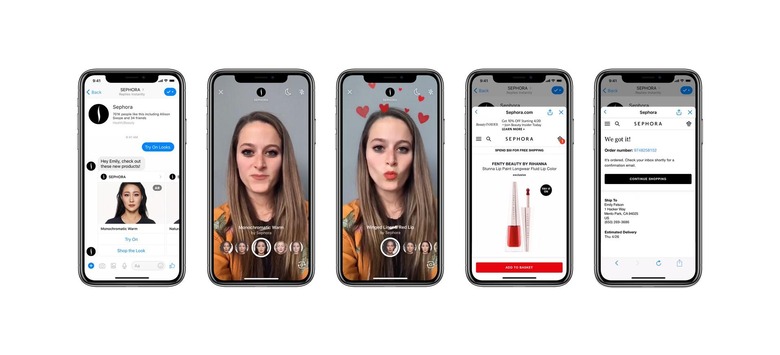 On Instagram, Facebook is launching a new feature called AR Studio, based on the AR camera platform that it revealed at F8 2017. "Using AR Studio," Facebook says, "creators will be able to design unique, interactive camera experiences, including face filters and world effects, for their followers on Instagram." That's all Facebook has said about AR in Instagram for the moment, suggesting that this functionality is still in its early stages.
The big question is whether or not the brands that Facebook is partnering with can come up with AR features that are more than just a gimmick. Thus far, it seems like most AR applications have been fairly novel and not particularly useful in day-to-day life. If Facebook can get companies to come up with unique and interesting ideas for AR, then it might be able to carve out a spot for itself in a market that's only going to get more crowded as time goes on.
It's going to be interesting to see what kind of implementations developers come up with, and if these features do anything to get more people excited about augmented reality as a technology. After all, what better way to get people on board with AR than by sticking it in apps millions already use every day? Stay tuned.