Facebook Messenger Adds English And Spanish Translation Feature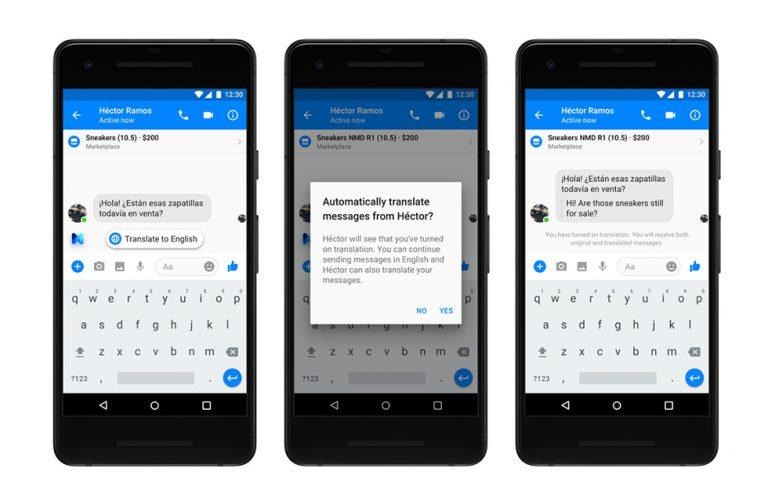 Facebook Messenger will soon automatically suggest translations between Spanish and English, though the feature will initially be limited to Marketplace, the company has announced. The feature is a convenient and rapid way to translate between the two popular languages, enabling users who would otherwise face a language barrier to engage on Facebook's platform.
Facebook announced the new feature during its F8 conference today, saying that it'll first support English and Spanish but will later add support for other languages, too. The translation ability is triggered automatically when a Messenger user receives a message in a different language.
When that happens, Messenger will automatically ask if they want to translate the message. The user can choose to accept the translation or reject them. If the translation is accepted, all future messages in that language from the user will be translated without additional prompting.
Though the feature is only rolling out in the US on Marketplace initially, Facebook says it plans to offer the translation ability to Messenger users in other countries, and for different languages. The company doesn't provide dates for when the feature will arrive for all US Messenger users, nor which other languages will be added next.
SOURCE: Facebook