Facebook Messenger adds admin privileges for group chats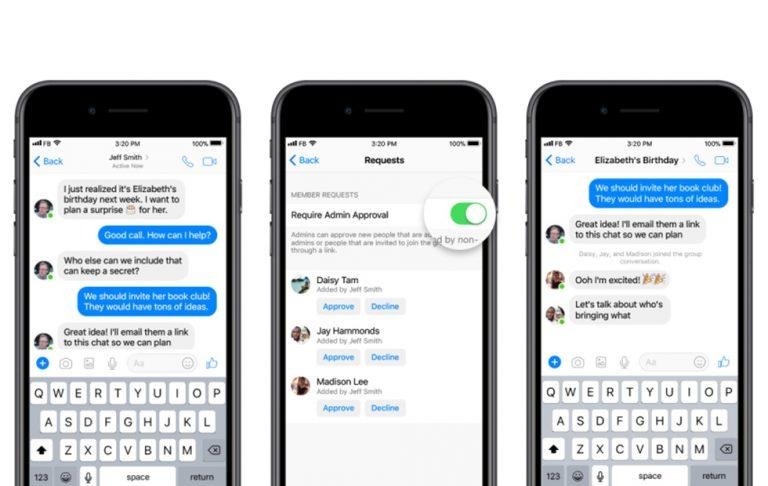 Facebook Messenger, the company's messaging app, supports group chats, which are convenient for arranging events or keeping up-to-date with multiple friends outside of the primary Facebook product. The company has announced a new feature for Messenger group chats: admin privileges. With this, group admins can control which users are given access to the group chat and more.
According to Facebook, 2.5 million additional groups were created on Messenger per day in 2017. That popularity earned the feature Facebook's attention; it worked to add new capabilities to group chats, chief among those being admin privileges. When used, admins can approve new members, moderating who is allowed access to the conversation.
In addition, the administrator is able to boot someone from a group chat if they're being problematic, as well as promote and demote other users into and out of their own admin position. These privileges run in the background, Facebook explains, and they can be ignored if the group isn't one that requires administrative management.
By default, the need to approve new members is turned off. Administrators can enable it if they'd like. To improve the new-member experience, Facebook is launching joinable links, which are custom invite links that users create and share with others. Someone who receives the invite link will be able to easily join the group by clicking on it.
Facebook has slowly improved its Messenger group chatting experience. In 2017, for example, the company added @mentions for drawing someone's attention to a message, reactions, group payment tools, and customization options. Up to 250 people can join any given group conversation.
SOURCE: Facebook