Facebook Messenger ad tests begin in Australia and Thailand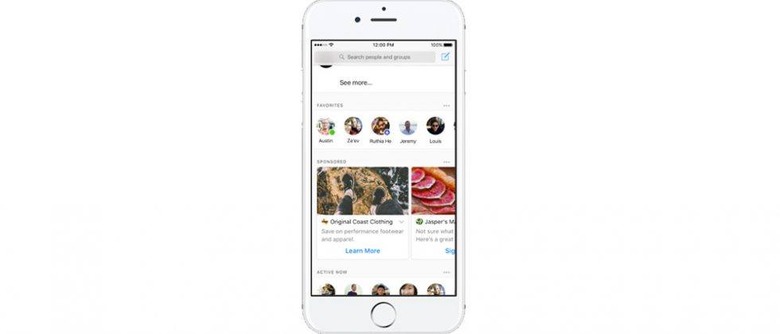 Facebook is kicking off a small trial of advertisements in Messenger, the company has announced, with those tests taking place in Australia and Thailand. The ads will be placed on the Messenger homescreen below the user's recent chats, making them visible but not entirely intrusive. These ads won't appear within your Messenger chats, though, unless you do something specific to invite them in.
Facebook announced the advertisement testing on its blog today, saying that the trial is a "very small test" that won't affect most Messenger users. Businesses will get a chance to put their ads on the Messenger home screen — they'll be listed as "Sponsored" content. Clicking on one of those ads or starting a chat with the brand will invite an ad to appear within a Messenger conversation.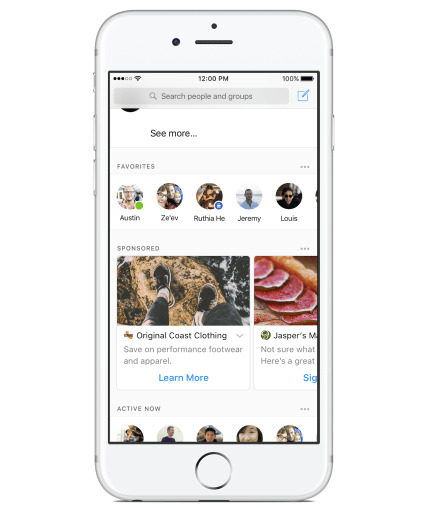 The test group in the two aforementioned regions will see the ads start appearing in their Messenger "in the coming weeks," says Facebook. The company goes on to explain that, "We believe this new test for the very small group of people in Thailand and Australia reflects a lightweight, relevant and useful approach to helping people and businesses connect on Messenger."
Of course, this benefits Facebook and businesses mostly, though users get to continue accessing Messenger as a free service, so there's that. The company says users can benefit from "the discovery of new experiences," though no doubt many users don't share that sentiment. Regardless, ads are inbound, even if you're not seeing them yet, and it's only a matter of time before they appear on your own Messenger homescreen.
SOURCE: Messenger Blog