Facebook Marketplace car shopping features expand, plus new auto partners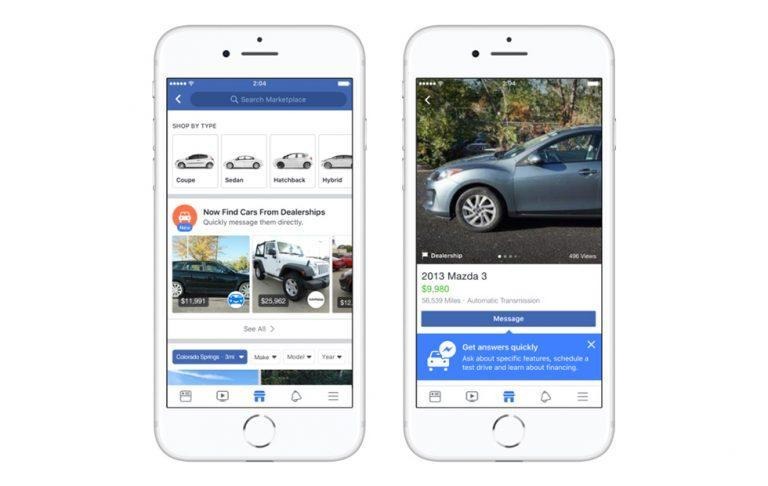 Facebook is making it easier to find and buy used cars with Facebook Marketplace via some new features and new automotive partnerships. The new partnerships are with some notable companies including Edmunds, while the new features include what Facebook describes as an 'enhanced vehicle section,' plus additional filtering options. The new features will only be available to US users, though.
According to Facebook, used cars is one of the most popular categories on its Marketplace feature, which is why it is getting this special attention. The company is adding filtering options for finding the right car. These filtering options include searching by transmission type, make and model, vehicle type, year, and mileage. There's also that aforementioned 'enhanced vehicles section.'
As well, Facebook has struck new partnerships with Edmunds, SOCIALDEALER, Cars.com, CDK Global, and Auction123. Under these partnerships, Facebook Marketplace viewers can use the platform to view auto dealer inventories. There's also the new option to view Kelley Blue Book trusted car values.
Also joining Facebook Marketplace is the new ability to chat straight with the dealerships' representatives using Facebook Messenger, cutting down the hassle it takes with getting answers to direct questions. This feature is being powered by a few different companies including Contact At Once! and ActivEngage.
These new car shopping features will be arriving 'in coming weeks,' according to Facebook Messenger. The company also teases that it has more features inbound for Marketplace as a whole, including new features for its retail, home rentals and jobs categories.
SOURCE: Facebook