Facebook Live leaked to soon have celebrities paid to use it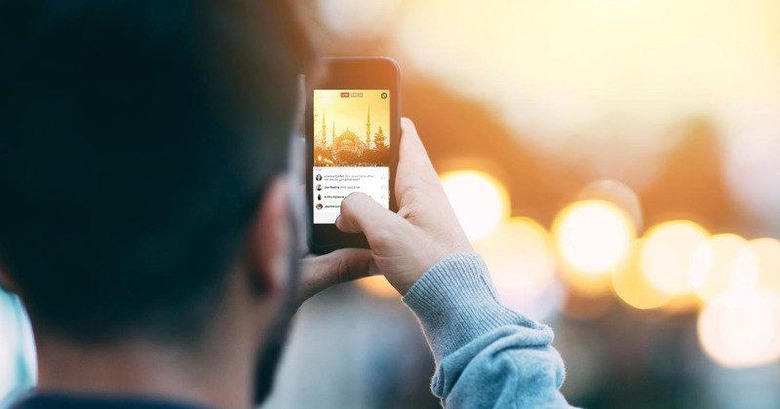 Everyone is aiming to cash in on the livestreaming business these days, but it seems that Facebook will be cashing out first before that happens. Leaked documents seen by The Wall Street Journal reveal that Facebook has just signed deals with 140 media companies and celebrities which will distribute no less than $50 million among them. The purpose of the deal? To generate livestreaming content to keep its Facebook Live hub populated and prevent it from descending into obsolescence. And, of course, to keep Facebook users hooked on the service, generating traffic and, therefore, revenue.
Facebook is already a formidable hub of user generated video content, though it still probably comes second to Google's YouTube. However, in the realm of livestreaming, it is a latecomer compared to the likes of Snapchat and Twitter's Periscope. As such, it needs to quickly establish itself as the venue for livestreamed shows, and it plans to do so with some showbiz help.
It hasn't really made it a secret that it is willing to pay creators to root for its platform, but it is only know that the extent of that willingness is being revealed. That more than $50 million budget won't be spread equally among the 140 partners, a list that includes companies like CNN, New York Times, Vox Media, and Mashable, as well as personalities like Gordon Ramsay, Deepak Chopra, and Kevin Hart.
For example, the document reveals that CNN has signed a $2.5 million deal, while NYT will get $3.03 million to stream on Facebook Live for 12 months. The highest grossing recipient, however, is BuzzFeed, which has been signed up to livestream regularly from March 2016 to March 2017, in exchange for $3.06 million.
Facebook is betting heavily on livestreaming as the future of its video-related efforts. However, it isn't yet clear how much of the "live" part will actually factor into the success of Facebook Live. Even Facebook's execs admit that more than half of the time spent watching Facebook Live content was actually spent on recorded broadcasts, and not while the videos are being streamed live.
SOURCE: Wall Street Journal