Facebook Launches Mid-Roll Ads In Live And On Demand Videos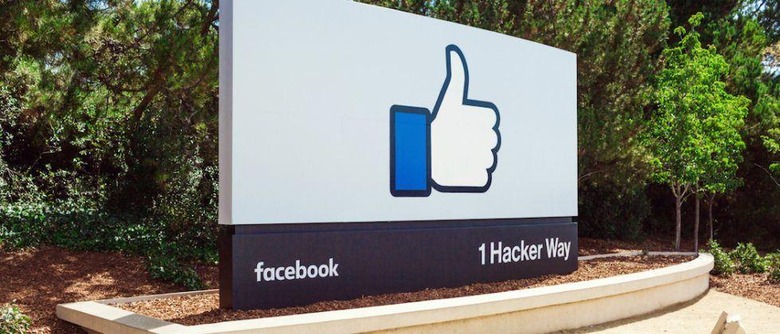 As the rumors foretold, Facebook is getting ready to launch mid-roll video ads. Though we heard last month that it was considering letting publishers play ads during on demand videos, this roll out includes Live videos as well. In other words, there's no escape from the Facebook ad invasion.
Okay, that might be a little dramatic given the circumstances, as not everyone will be able to insert ads into their videos, at least not at first. For Live videos, you'll need to either have 2,000 followers or a recent live video that reached 300 or more concurrent viewers under your belt. Once the video you're currently streaming hits 300 viewers, you'll see a pop up that says "You can take ad break now" appear in the Live composer, letting you run an ad with the tap of a button.
However, there are some additional rules in place to ensure that Facebook Live isn't overrun by ads. Facebook says that you'll only be able to run an ad in Live videos after streaming for four minutes, and that ads have to be separated by a minimum of five minutes of content. Ads that are run during Live videos will be up to 20 seconds in length, which suggests that they could be shorter.
This is an expansion of an in-progress beta test, and as long as you meet the follower or viewer requirements that are listed above, you should see a notification the next time you go live. Facebook also mentions that pages that are in violation of intellectual property or community guidelines will be barred from running ads. Just as well, this is only available to live streamers in the US for the time being, but Facebook hopes to roll out Live ads in other regions shortly.
Facebook goes into much less detail when talking about ads for on demand videos. At the moment, this is a test that's limited to a few select partners, but it should launch for a wider userbase in the coming months.
Even though we don't have many details on ads for on demand videos just yet, we can likely look to that report from January to see where it's heading. That ReCode report claimed that users could run ads after 20 seconds of video, and that Facebook will give its users 55% of the revenue. That percentage is probably what Live video users can expect too, as Facebook attempts to pull content creators away from other platforms like YouTube.
We can probably look forward to more details on Facebook's ad system as it becomes available for new users. Between this and Facebook's decision to auto play videos with volume, though, it looks like the social media site will be going through quite a few changes in 2017.
SOURCE: Facebook