Facebook launches Doodle to decorate your photos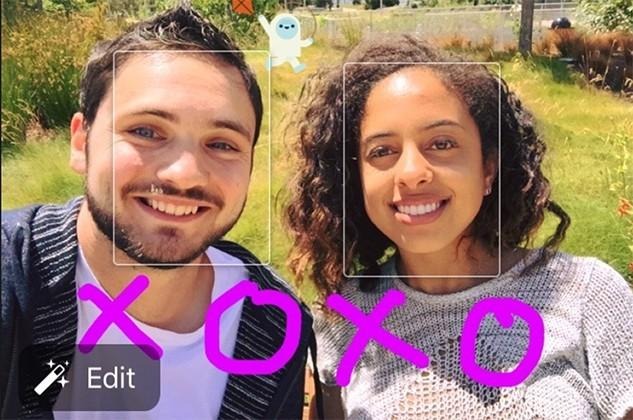 Facebook's mobile app for Android and iOS users sees an update this week which includes the ability to Doodle on photos. This functionality has existed for Messenger before, and is now just being imported back to the main Facebook app. This system allows you to not only edit the photo you're uploading – as you were able before today – but to draw on it as well. A variety of colors and abilities in illustration are being made available this week to join in with the stickers and the tags and the filters.
This is the next generation in Facebook's ever-evolving war to keep the photo uploaders and the sharers on their social network. Like the company they purchased several moons ago, Instagram, Facebook has a number of filters to turn your photos into "vintage" or otherwise modified versions of themselves upon upload.

Facebook's tag feature allows you to connect to other users via links – whenever they're tagged, they get notified. The Crop function allows you to cut off the edges of your photo, while Text allows you to write on the photo. Stickers is part of the larger Facebook Stickers program, allowing people to place images on their photos or in messages.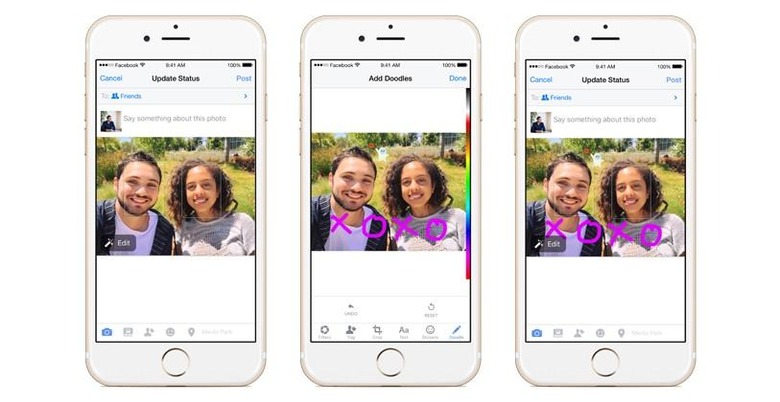 The Doodle function allows people – all people on mobile devices – to write and draw on their photos. Take heed, lovers of original photos – once you doodle, you can't go back. The photo is still on your smartphone in its original form, but those that print from or save from Facebook will have your doodles, stickers, text, etc, all over them.