Facebook is testing animated profile pics on mobile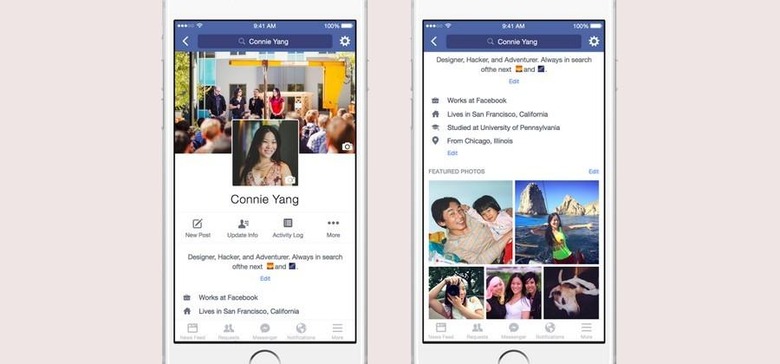 Facebook has introduced new profiles for mobile, adding features that amount to three main improvements. These changes are designed to improve one's ability to demonstrate their own personality, and to make it easier to keep on top of the profile's changes. This includes the ability to post a video as one's profile picture, animating it like something out a Harry Potter novel.
The video profile pictures will be a short looping bit of footage — a GIF, essentially. It isn't clear whether it will be possible to set animated GIFs as profile pictures, though it is doubtful. If static images are more to your liking, Facebook has also made it easier to set up temporary images, allowing users to temporarily display an image and then have it revert back to their regular avatar.
As shown in the video above, the temporary image can be set for a day or longer. Facebook is also improving what others are able to see on the profile, allowing account owners to change the visibility of fields at the top of the profile. Joining it is a new single line "bio" field; this can be used to display up to five Featured Photos, some public About field, and similar.
Finally, Facebook has also tweaked the mobile profiles designs, sprucing up the layout and making it easier to see all of one's info. The profile picture has been moved to the center, somewhat like Twitter's mobile interface, and mutual friends and photos have been given more emphasis.
So far Facebook has rolled out the features to some iPhone users in the UK and California, but other users will be getting them "soon."
SOURCE: Facebook