Facebook IPO tipped for May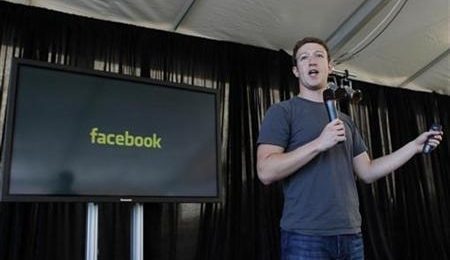 More IPO rumors are flying around for Facebook. It's really only a matter of time until the social networking giant makes its IPO. So far, the company has used private funding and taken on other investors when they needed or wanting more loot to stock the coffers. The IPO rumor claims that the target date is late May.
That is right around the corner and will be here before you know it. AllThingsD is citing multiple sources all pointing to the same IPO date range. If the IPO were planned for May, the documents would apparently need to be turned into the SEC this month for review. As AllThingsD points out the date could change on a whim.
If the IPO happens, this will be an interesting thing to watch with some thinking Facebook could raise as much as $10 billion. Facebook has a bunch of money already sitting around, and it is working all sorts of projects. Recently, it unveiled a new music service that allows listening with groups of people at once. A big IPO could certainly land a lot of content deals for music. Facebook is also being integrated more and more into other offerings, especially in car as we saw in the Mercedes demo at CES. Facebook's IPO will do well by all accounts; the site was the most searched term and most visited site in 2011.
[via AllThingsD]