Facebook iPad app finally launches today, iPhone app gets updated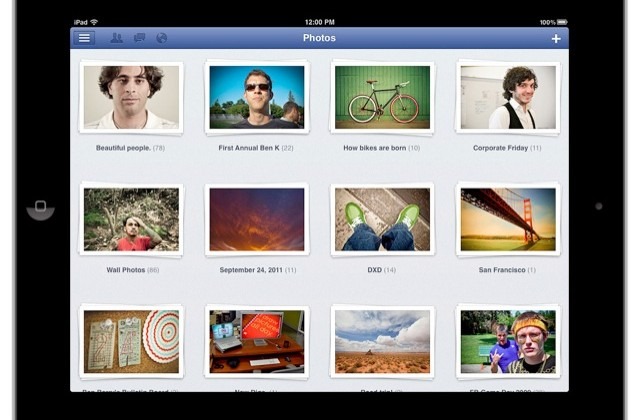 Facebook has finally launched its native iPad app along with an update for its iPhone app that will bring tighter integration of third-party social games and applications. The Facebook for iPad app has been rumored for months, including speculation that it would be unveiled at the Apple iPhone 4S event. That didn't pan out, but the app is here now and it looks a lot like the leaked version we saw back in July.
The interface is optimized for the iPad screen with an especially pleasant way to browse photos. You're able to pinch to zoom in on a picture or swipe to flip through the photos like a real album. The app also allows for playing Facebook games in full-screen mode, chatting with friends, watching high-res Facebook videos, and recording HD video for streaming to Airplay devices.
As for the updated Facebook for iPhone app, it is now extending all the social channels that have been available on its desktop platform to the mobile platform. This is still in its early stages, but it will allow developers to extend rich third-party social experiences for Facebook to mobile devices.
Other new features include the introduction of bookmarks for third-party mobile apps, requests for users to invite friends to a mobile version of an app, an interactive News Feed, authenticated referrals, and the extension of Facebook Credits to mobile web apps.
The Facebook iPad app and the updated iPhone app should be available from Apple's App Store sometime today. Facebook also promises that a version for Android devices will be coming soon.