Facebook intros 'Hello', their socially aware dialer for Android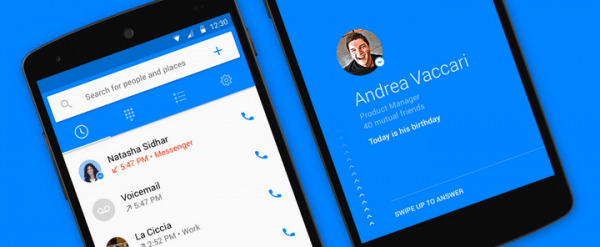 As rumored, Facebook has unveiled their dialer for Android, which they're calling 'Hello'. The Hello dialer isn't just a replacement for your existing one, though; it provides a bit of context on who's calling, all based on your links via Facebook. If you're not linked, Hello will still show you who's calling should they have the number linked to their Facebook profile. The dialer also links to businesses and people on Facebook, giving you the ability to search and connect in fewer steps.
Hello's aim is to connect you to Facebook, which then connects you with info necessary for a dialer to work properly. Should you search for a restaurant in Hello, you'd get quick-hit info from their Facebook page like hours of operation and how many likes they had in addition to their phone number.
If you're connected with someone, incoming calls get contextual info you might need. If your mom calls, and it's her birthday, Hello will tell you so you can pretend you didn't forget.
Blocked calls naturally go straight to voicemail, but you can also choose to block specific numbers or numbers that might call a bit too much. Facebook doesn't say if a blocked number also means that person is blocked on Facebook as well.
It's the latest 'divide and conquer' move from Facebook, who are slowly taking over aspects of your mobile experience through a series of experiences.
If you're interested in giving Hello a shot, it's available via Google Play.
Source: Facebook