Facebook Home delivered to Google Play - available for Android now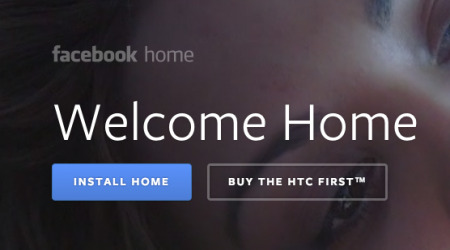 If you've got one of the few smartphones compatible with Facebook Home (the app) here at the launch, you're in luck! It's out now, available for download from the Google Play app store and it's completely free. Devices that can download and use Facebook Home right this minute include the Samsung Galaxy S III, Samsung Galaxy Note II, HTC One X, and HTC One X+ (everyone else is currently out of luck.)
What you'll be doing to grab Facebook Home is heading to the Google Play app store and searching just that: "Facebook Home." If you have one of the compatible phones listed above, you'll see the app immediately and will be able to download and install with ease. When you first head back to your home screen after installing, you'll be met by a pop-up that asks which launcher you'd like to use.
UPDATE: Facebook Home appears to be temporarily (hopefully) unavailable in the Google Play app store once again – check back soon!
UPDATE 2: Facebook Home is once again up and ready for action – you'll be able to download it and make it work for some smartphones, but not all! Have a peek at our guide: Why doesn't Facebook Home work on my phone?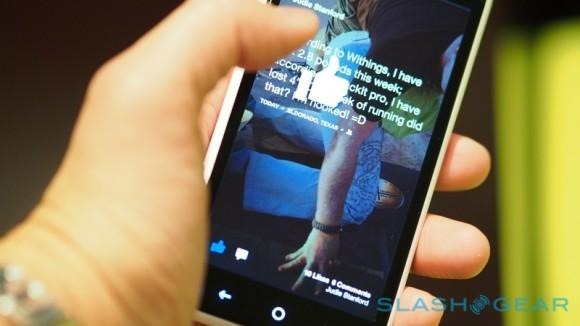 If you choose Facebook Home, you'll be brought into a brand new Facebook-centric universe, yours for the tapping. You'll also want to make sure you've updated Facebook Messenger and your normal Facebook for Android app too – they all exist together in harmony. Have a peek at today's "Chat Heads" update for more information on what Messenger brings to the table.
Above: Facebook's newest advertisement for the Facebook Home experience released today.
You'll also want to head back to SlashGear's full Facebook Home review as well as our review of the HTC First – the first smartphone to hit the market with Facebook Home installed right out of the box. Let us know if you plan on partaking in this lovely Facebook software experience on your Android device today!
Or if you plan on skipping the Facebook Home environment entirely!