Facebook for Windows Phone 8 update brings unfriending, more features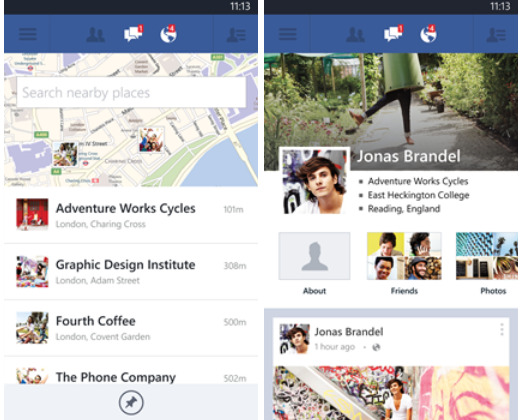 The Windows Phone 8 Facebook app has received its latest update, bringing it up to version 5.1. With the update — which is pretty substantial — users gain access to a variety of new functionality they otherwise have to use the Web for, including the ability to unfriend those no longer wanted on an account. The update can be grabbed now from the Windows Phone Store.
With this latest update comes a couple of photography-related changes, namely the ability to upload images from a Windows Phone handset in batches rather than one at a time, cutting down on how long it takes to share pictures or create an album. There's also the ability to attach photographs to messages, meaning users can snap a quick selfie and whatnot in the midst of a chat and send it off to friends.
In addition to the ability to unfriend accounts, users can also unlike a page, getting rid of it from the news feed without having to hop onto the Web or other device. Navigation has been boosted with some subtle improvements, as well as the app's checking-in and posting abilities, speeding up the process of both and making things a bit simpler than they were before.
Inline tagging has been added into the mix, and for those who have been using the app in a language other than their native tongue or language of preference, the number of supported languages has been tripled, bringing the total to 19. Polish, Portuguese, Turkish, Vietnamese, Spanish, French, German, English, Russian, Italian, and more are all available.
SOURCE: Windows Blog