Facebook for iOS app update brings photo commenting, additional editing options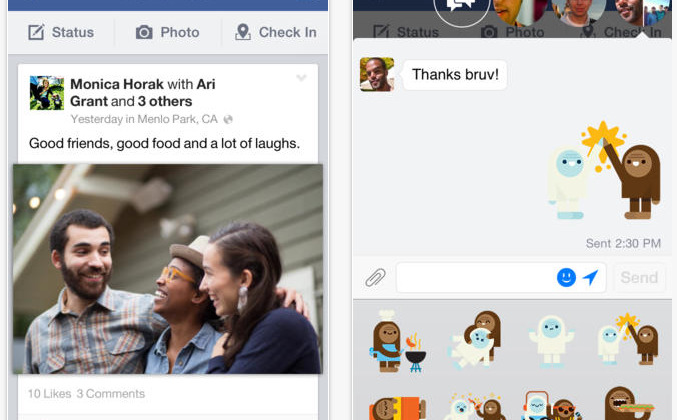 Facebook has updated its social networking app for iOS to version 6.6, bringing with it some additional functionality that desktop users have enjoyed, improving the overall process. After updating, users will be able to add photos to comments they leave on statuses, something that has been available for a little while now on the Web, as well as some other changes.
In addition to the photo ability in commenting, the iOS version of the app has also scored more editing functionality, likewise bringing it inline with the desktop version. Both statuses and comments can be edited using the mobile app, and any changes that have been made via editing will be visible on iPad and iPhone from the changelog accompanying it.
For English specific users, Facebookers can leave icons on friends timelines from the mobile devices. In terms of privacy changes, editing and reviewing them from a smartphone or tablet is now easier with privacy shortcuts in the form of a small lock being placed near the user's name. Tapping on the icon pulls up the new privacy shortcuts.
Beyond that, changes made to the app include various bug fixes, none of which were detailed. As far as app updates go, version 6.6 isn't very substantial, but those who use the mobile social networking app often or as their primary means of access will find the changes convenient, boosting their mobile interaction with their Facebook friends.
SOURCE: 9to5Mac