Facebook for BlackBerry 10 update brings UI refresh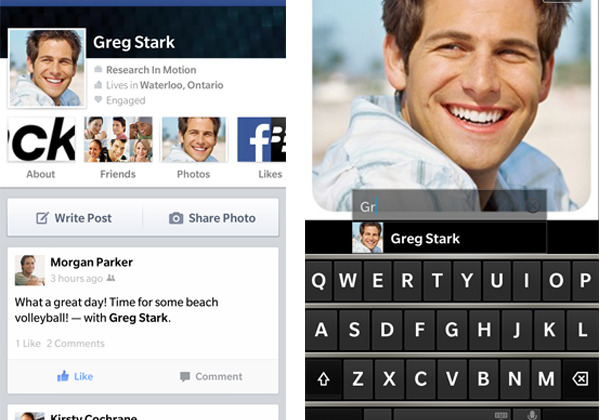 Blackberry has announced an update to the Facebook app for Blackberry 10, bringing it up to version 10.2.0 and, according to the announcement, offering a combination of new features and a changed up design. Blackberry promises this new update makes the app the best it has been yet, which you can find out for yourself by grabbing it over at Blackberry World.
First up are the new features, the first of which is the ability to create albums from a Blackberry handset. As with other app options and the online variety of Facebook, users can sort their photographs into albums created with their mobile, reducing the times you need to access the social network from a laptop or desktop, and making it easier to perform such activities while on the go.
Following in line with that feature is also the ability to add a newly-taken or saved photograph to an album that you've already created on Facebook, whether it is one that has been established for awhile or one that you just made using the previously detailed new feature. And as for photographs that you already have on Facebook, you can tag them from your Blackberry 10 handset using the 10.2.0 Facebook app.
There's also a new way to view images, which Blackberry wasn't entirely clear on. But checking things out, it looks like there's new arrangements of images, such as, for example, being able to toggle through all photographs in which you are present. Likewise, there's also mention of album photos being listed only as photographs that the user has taken. Such a change is supposed to make viewing and toggling betwixt pics and albums an easier task.
And last but not least is the refreshed design, which is said to be "refined" with changes for making overall navigation through the Facebook app easier and more pleasant. The changes are of a visual nature, and concern the news feed. Some users are reporting that the visual changes aren't obvious, however, or that they're not seeing them. How about you? Have you updated, and if so, what do you think?
SOURCE: Blackberry Blog