Facebook fixing the app that drains your iPhone's battery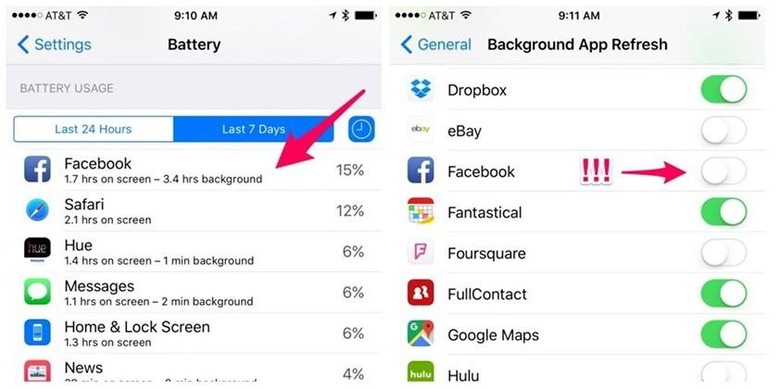 Assuming you're an iPhone user who uses Facebook, chances are you've had some relatively sizable battery drain going on. The app has been discovered to be a large drain on iPhone users' batteries, particularly those that are using iOS 9 as of this month. Reports from several sources suggest that Facebook's app isn't becoming inactive properly, thereby continuing to drain the device of power as it would when called upon to be active as normal. According to Facebook, this battery drain problem should be resolved soon.
"We have heard reports of some people experiencing battery issues with our iOS app," said a Facebook spokesperson via TechCrunch, "We're looking into this and hope to have a fix in place soon." Facebook's app was last updated on October 12th, 2015.
One of the first reports on this battery drain issue comes from blogger Matt Galligan. Galligan is also the source of the image used at the top of this article.
Facebook has a relatively rare situation going on with updates for their iOS users – of which there are many. Facebook suggests that they "bring updates to the App Store every 2 weeks." This promise is not made for the Google Play version of the app for Android devices.
Facebook also suggests that users can "update the app automatically (without checking back here) by going to Settings > iTunes & App Store > Automatic Downloads and turning on Updates." This is for iOS users only.