Facebook finally favors your friends over brands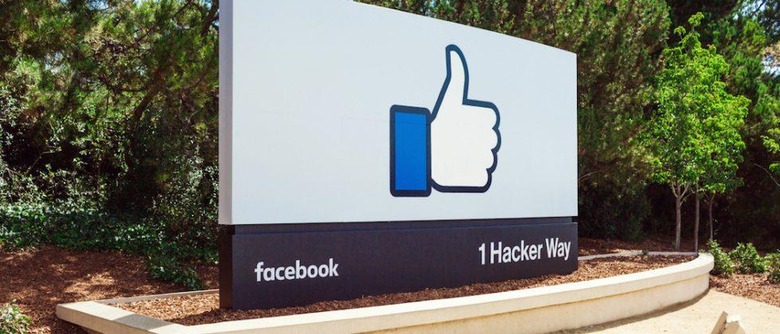 If you've been finding yourself perturbed by the number of sponsored posts that have been popping up in your Facebook News Feed, take heart: today the company announced changes to its News Feed algorithm that should result in seeing less from brands and more from your friends. Unsurprisingly, Facebook left most mention of brands or their ads out of their announcement, instead opting to discuss its list of "News Feed Values."
The first item on that list is "Friends and Family Come First," driving the point home even further. Facebook says that if it's a post by your friends, it's in your News Feed, you may just have to scroll down to find it. Facebook also pointed out that it tries to tailor who appears at the top of your News Feed based on your usage history – who you interact with, what makes you click that like button, and so forth and so on. According to the giant of social media, the main two goals of the News Feed are to inform and to entertain, and it tries use each individual user's preferences to promote posts that fall under those two umbrellas to the tops of News Feeds.
In addition to all of that, Facebook also reiterated that its intent is not to determine which sources are shared on the site, as it thinks that most issues and opinions merit discussion. As something of a counterbalance to that stance, Facebook then claimed that it is in its best interest to present users with items they find engaging and meaningful using its ranking system, so while there are only a few restrictions on what can be shared, there may be more at work when it comes to determining what you actually see.
Finally, Facebook recommended once more that users take some degree of control over what appears in their News Feed by utilizing the Unfollow, Hide, and See First options. These give users the ability to take their News Feed into their own hands and dismiss posts from users they don't want to interact with, or promote posts from users they actually like.
While it's not a bad idea to recommend users make use of the News Feed tools Facebook has provided them with, nor is it a bad thing that Facebook has changed its algorithm so that more posts from your friends and family appear in your News Feed, it does bring up the question of whether or not we need a News Feed algorithm at all. While some items are bound to get lost in what is a essentially a timeline of posts from all of your friends on Facebook, it does seem like a sequential flow of posts from your followed friends combined with the Unfollow, Hide, and See First options would solve a lot of complaints people have with the News Feed. What are your thoughts on this point of contention between Facebook and its users?