Facebook experiments with away messages, nostalgia ensues

Before social networking, there was instant messaging. The most popular was brought to us by none other than AOL. Remember AIM? If you were ever a student in the late 90's or early 00's with an internet connection, then of course you do. Now, Facebook is bringing a little piece of nostalgia back with a new feature called "sidebar status." It's eerily similar to the "away message" of yesteryear and is a way to let your friends know what you're doing when you go AFK.
In Facebook's official app, you can access the sidebar by swiping left on your news feed. The sidebar gives you easy access to your friends, in an automated order of who you message the most. (You can pin favorites to the top of the sidebar, too.) Facebook is testing out sidebar status message to appear under your friends' names. So you can update with "dancing the night away" or "binge-watching GoT, do not disturb!" Just refrain quoting song lyrics to keep your status relevant to this decade.
You can also choose a picture icon to go with your away message. You can keep updating your sidebar status, or it will automatically expire after 12 hours. Because the status only shows up on the sidebar, only your friends will be able to see it, and it won't appear on your profile or News Feed. For now, Facebook is only testing this feature in Taiwan and Australia.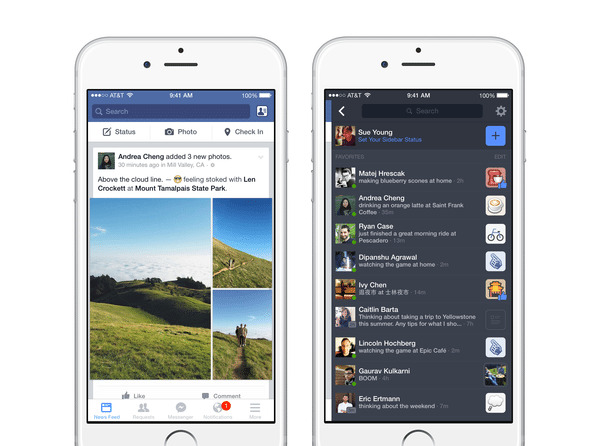 Facebook's away message is more of a status update than and away message. Considering how many people access Facebook from their mobile devices, does anyone really go AFK anymore? Aren't we always practically obligated to answer the ping of a text message? Ubiquitous smart devices are making it more difficult to be able to say, "I couldn't get to the phone," with a straight face.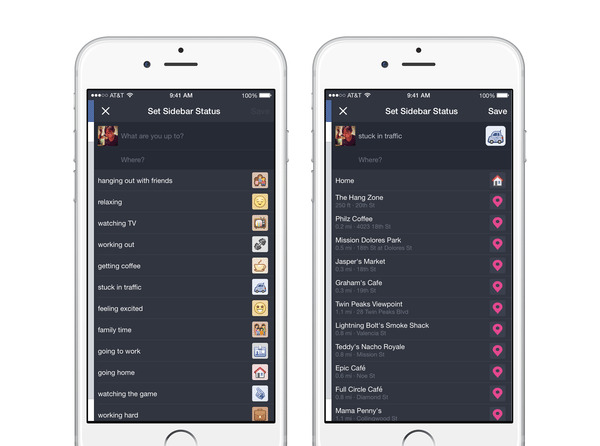 For a creepy walk down memory lane, check out YourAwayMessage. (Not that I ever had cheesy, sad song lyrics as an away message in high school. Nope. Not me...)
Source: The Verge