Facebook Events on iOS adds browsing by category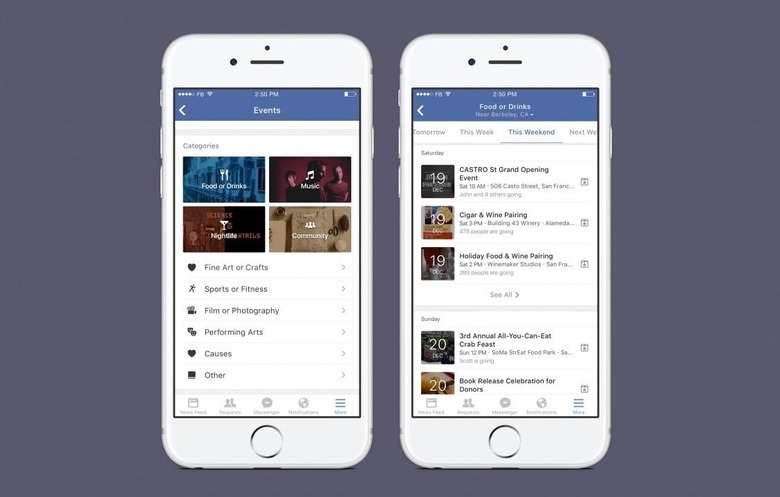 Facebook has turned its attention to Events, the part of the service you're likely familiar with but never too happy about. Events works well enough, but has its downsides — a bunch of unwanted notifications being among them — that have gone mostly untouched. Things are changing for iOS users, though; Facebook has announced an update that makes it easier to find events in certain cities using search.
The new feature allows iPhone and iPad users to browse events in ten big cities. Facebook cites an increase in the number of people creating Events on mobile as one of the reasons for this change.
Users running the iOS app can find the changes by opening the app and heading into the Events dashboard. Under that dashboard, one will see new sections that list results related to Events. The results will be categorized into some main sections, such as Nightlife, Music, Sports & Fitness, and similar.
When the user is outside of his or her city, the results will be browsable based on location, pulling up Events results from different locations. Facebook dropped a little snippet about the new Star Wars movie into its statement today, too, saying that more than 2 million people have been invited to Star Wars events in December.