Facebook "enhances transparency" in their Data Use policy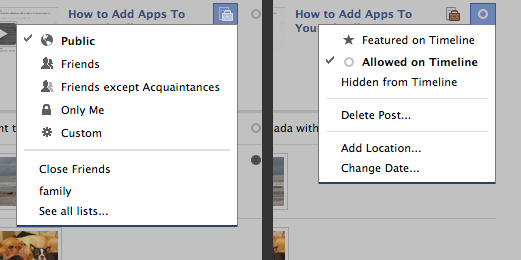 The folks at Facebook have both released a news update and have created a fun meet and greet video which surrounds their most recent update to their Data Use Policy. This privacy matter is always one Facebook users galore should be following closely because it has everything to do with the data they release themselves on the daily to the biggest social network in the world. What this update includes is responses to feedback in-video as well as assurances that Facebook has had all sorts of positive feedback from their most recent round of updates to all policies.
Facebook has today released a news bit that proposes improvements to their policies based on feedback they'd received from previous rounds of updates. Facebook notes that they've added examples and detailed explanations to policies across the board and also have added tips (marked with an easy-to-spot lightbulb icon) to several sections of their Data Use Policy as well. Have a peek at a talk with Facebook representatives on this new set of changes.
You'll be hearing from Erin Egan, Chief Privacy Officer of Policy for Facebook and will be hearing about such new features as Activity Log. This new Activity Log feature will allow you to see the information you've posted to Facebook all in one place. Learn about your Activity Log at Facebook's new Activity Log page and watch above as Facebook's representatives for privacy make it all so very clear to you what the future holds as well!
ALSO follow along with Facebook's many updates on their Site Governace page and give them all sorts of feedback for a much better social networking future!