Facebook Debuts Notify, An App That Brings News Headlines To Notifications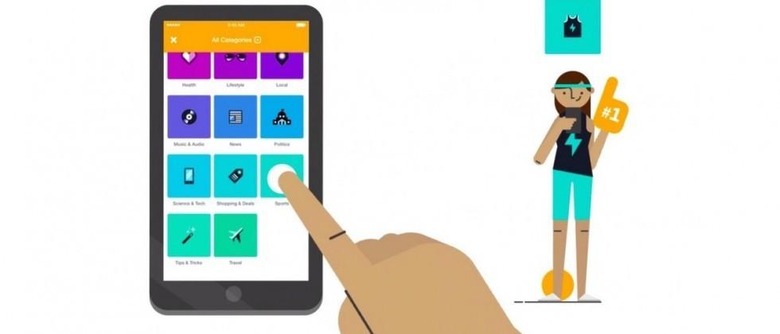 Just in case you weren't already getting enough notifications on your phone, Facebook is here to bring you more. The company has launched Notify, an iOS app that delivers the latest news headlines based on user preferences. Turns out the early peek at the app a few weeks ago was mostly accurate, with Notify clearly aimed at competing with Twitter when it comes to delivering news in real-time.
Notify works differently than the standard Facebook News Feed in that it can deliver articles the moment they are published, instead of users just stumbling across them in their feed. Users can choose what they want to get notified about not only by categories, but also by specific publishers, which are referred to as "stations" in the app.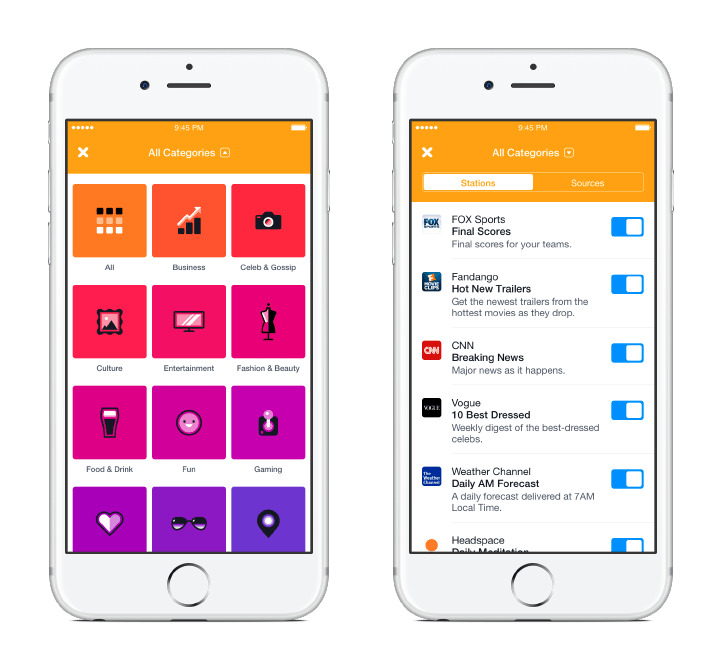 The app is not to be confused with something like a RSS reader or bookmarking service, as users don't actually read anything within Notify. When a notification arrives with a new story, interacting with it, either the moment its delivered or whenever its convenient, opens the article on the publisher's website in the browser.
Another big difference from Twitter, albeit an odd one, is that users can't choose to have headlines delivered (or "follow") just any source, they must choose from Notify's curated list of stations, in other words publishers that have partnered with Facebook. The selection isn't necessarily small, as the app is launching with 72 publishers on board, including ABC, Vice, Bloomberg Business, CNN, The New York Times, Fox Sports, and many more.
Notify is available for free starting today on the iOS App Store. Facebook hasn't made mention of an Android version just yet, but it's no doubt already in the works.