Facebook Dating Is Here, But It's Not For You (Yet)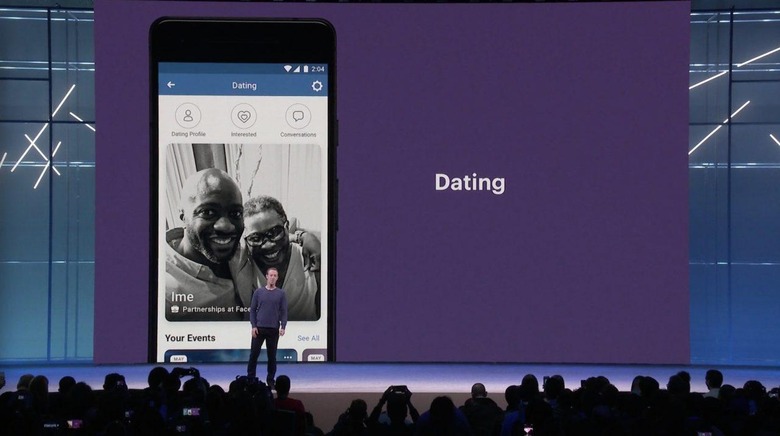 Back in May, Facebook made an interesting announcement that wasn't entirely unexpected: it wanted to break into the dating space. Today, a few months after that first reveal, Facebook Dating is rolling out to a select number of users as part of an early test. Assuming this test goes well, it may not be long before Facebook Dating goes live for all 2.2 billion Facebook users.
Facebook doesn't seem to be talking about this test through any of its official channels just yet, but it did sit down with The Verge to let us know what's going on. For now, Facebook Dating is only available in Colombia, and there's no word on when it might expand to other regions. It also sounds like a significantly different service than the one that was described back in May, as it seems the entire service is centered around questions that users answer to let others know if they'd be a decent match.
Though Facebook Dating will roll out as part of the Facebook mobile app (there's no desktop support for it at this time), you'll be creating a private dating profile that's separate from your main Facebook page. This, of course, means that you can try to spark a little romance out of view of your friends, thereby avoiding some potentially embarrassing situations. In fact, Facebook Dating is so cut off from Facebook proper that you won't see any of your existing friends pop up as potential matches.
Facebook Dating will use a number of different factors when determining those potential matches, including things like location and mutually liked pages. It's using its social media backbone to make things a little more interesting, though, as it'll also offer functionality within Groups and Events. You can share your dating profile in Groups and pages for past and upcoming events, which is a neat idea that could lead to higher-quality matches since you'll already have those shared interests as a good jumping-off point.
There are some limits in place, The Verge explains, as you can only express interest in up to 100 people per day, but you can message anyone you come across through a messaging interface that's exclusive to Facebook Dating and doesn't rely on Messenger. If you're in Colombia and you want to give it a spin, you can create a Facebook Dating profile through the mobile app's main menu. The rest of us, however, will just have to wait and see how this test goes and whether or not Facebook decides to bring it to other markets.