Facebook Choice of Feeds, Mobile UI detailed: rollout begins today

This week the folks at Facebook are updating the way that your News Feed works. One of the several features revealed this week was "Choice of Feeds" – this feature allowing you to control what you see to a whole new degree. There's an "All Friends" option, there's one for Music, and there's a feed for just Photos, too. You'll also find a "following" feed that only shows Facebook friends, brands, and etc that you follow specifically.
There's also a Games feed, Interest feeds that you create, and more. You'll also quite simply be able to browse your News Feed exactly the same as you've been able before today -one of the most interesting changes here is in the small amount of change Facebook is implementing. Functionality is expanding, but the already-working model the social network has been kept, for the most part.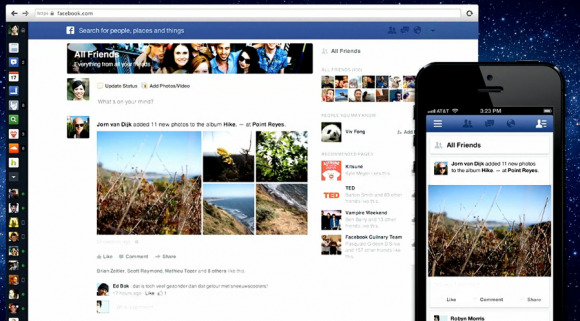 All Friends News Feed
For those of you that've been using Facebook on a tablet or smartphone for the past few months, you'll notice that this new version of Facebook is extremely similar to that interface – here on desktop. A left-side tray exists now on the desktop web browser that's been existing on tablets and smartphones for quite a while, this tray allowing users to move from any page inside Facebook to any other page without needing to go back to the News Feed.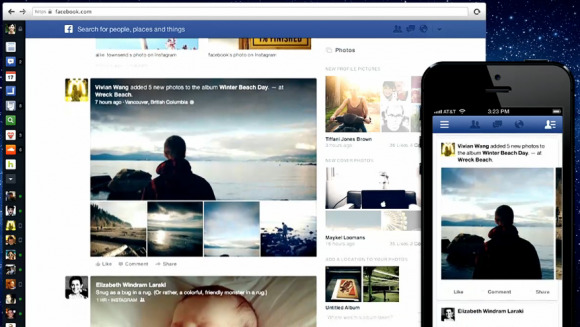 Just Photos News Feed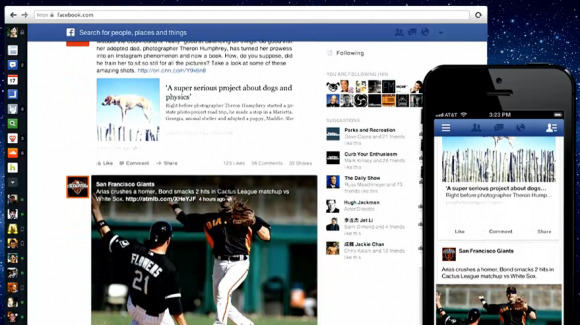 All Following News Feed
Small items like the "# New Stories" bubble have been ported over from the mobile user interface as well, and the whole look of the design – essentially consistent across all devices – is ever-so-slightly more modern looking (and feeling). You'll find these features at facebook.com/newsfeed today (in a Limited Rollout edition) with updates to both the tablet and smartphone – for both iOS and Android – coming in the weeks ahead.