Facebook Business Manager aims to butter-up brands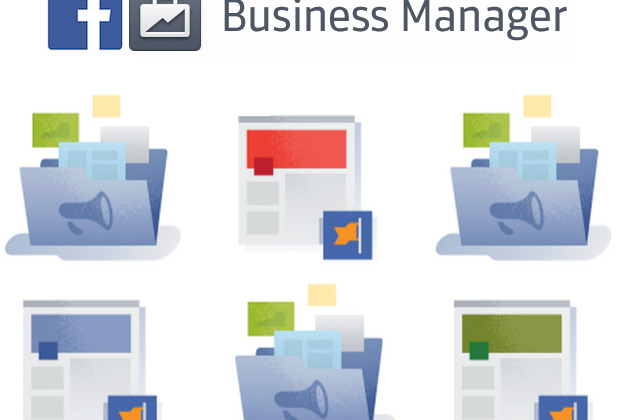 Facebook has quietly developed a new "Business Manager" tool, still in its refinements stage, aiming to help brands better push promotional content into users' timelines. Why is this big news? Well, imagine that you have been working with Preferred Marketing Developers and the services (tools) these agencies have been providing for you to manage your various Ad Campaigns on Facebook; with the Business Manager you can do it on your own.
When TechCrunch spoke to Facebook, it was revealed that a few focused groups have had the privilege of using the service already and when we visited the page, it had been updated as recently as three weeks ago. Since this is a new element to the Facebook advertising and marketing strategy, we can expect the new release to go viral with small business users. If we look into what Facebook has been providing thus far, simple native metric tools were available for small businesses and the Big Daddies relied on Developers using the Facebook APIs for stronger in-depth tools at enterprise levels.
The advantage of the advanced tools was that it custom catered the metrics and tools according to the requirements of big marketers and agencies. These tools allowed marketers to quickly shift their ad spend from one campaign to another, without losing a breath. With the advent of the Business Manager, Facebook is now offering some of these key Developers tools for free. In a way you can call it walking into the Developer's territory.
Some of the highlights for Business Manager, listed on Facebook include managing all your Facebook Pages and ad accounts at one place and see who has access to your pages and accounts. Details like click-through rates, performance and scheduling of posts are also included in this new manager. The brand as well as its agencies can get access to the Facebook Pages and ads without actually delving into the personal Facebook data of the people managing the pages; even non-friends can be added to manage the accounts and payments. Although you still need to log in using the personal Username and Password, none of it will reflect on the Business part of it. Perhaps this is also its biggest advantage.
The Business Manager is bound to give the Preferred Marketing Developers – partners sleepless nights for a while. Let us see how this game pans out.