Facebook brings Workplace video chat support to Portal devices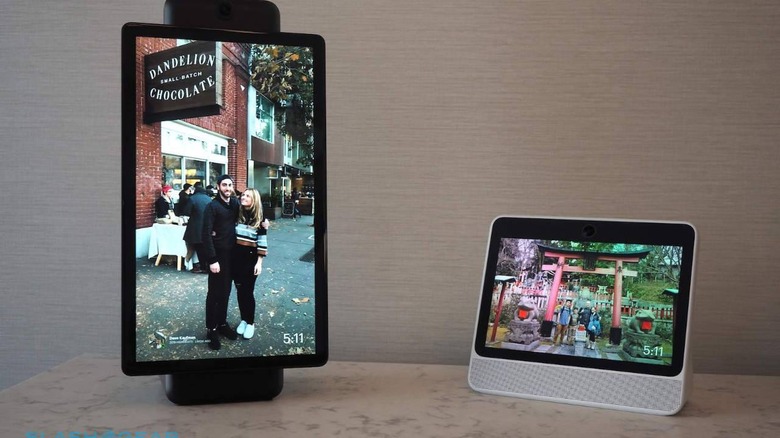 Facebook wants to bring its Portal devices to offices, something that'll be made possible with the launch of Workplace for Facebook on the connected devices. The company revealed its plan at a conference held earlier today. Facebook will allow up to 50 people to participate in video chats over Portal as part of its new support, among other things.
Workplace by Facebook is a platform intended for business teams, enabling them to collaborate with each other, chat, and more. The service currently supports desktop and mobile devices via which people can make video calls with other users and larger groups. That same enterprise-tier functionality will soon be available on Portal devices, as well.
Portal is Facebook's line of connected smart displays featuring webcams and touchscreens. The devices feature Amazon Alexa built-in, as well as video calling functionality that exceeds what is possible with a desktop webcam or phone camera — mostly notably, the Portal's camera is capable of moving to track to the user as they move around.
That could be particularly useful for video conferences where someone is giving a presentation, for example. According to Venture Beat, Facebook video calls made via Workplace on Portal will involve a 'shared work space,' though some details are still lacking at this time.
It's unclear how various apps and integrations will work with Facebook's smart displays; Workplace itself will arrive on Portal as a dedicated app by the same name. Amid this announcement, Facebook revealed that Workplace is also getting automatic video captions for videos shared in the Workplace News Feed. The captions will launch with support for multiple languages, including English, German, Spanish, Russian, and more.